Creative Team Activities Singapore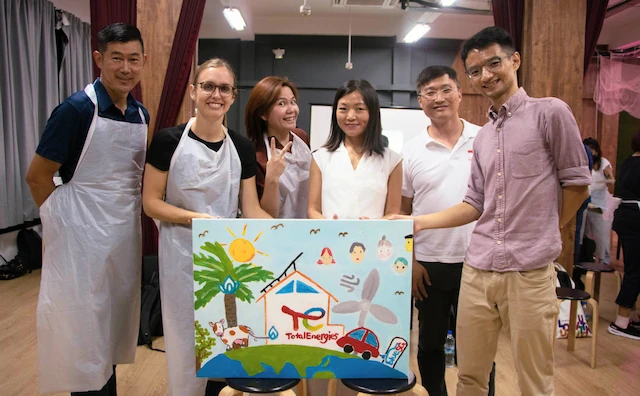 In today's competitive business landscape, team building by fostering creativity and collaboration among team members is crucial for organizations to thrive. One effective way to achieve this is through engaging in creative team activities.
When it comes to such activities, Singapore stands out as a vibrant city offering a plethora of options that cater to different team preferences.
From indoor workshops to outdoor adventures, Singapore provides a diverse range of team building ideas to ignite creativity and strengthen bonds among team members.
Why Creative Team Activities Matter
Engaging in creative team activities offers numerous benefits for organizations.
Firstly, these activities improve communication among team members, fostering a better understanding of individual strengths and promoting effective collaboration.
Secondly, they enhance problem-solving skills by encouraging teams to think outside the box and come up with innovative solutions.
Lastly, creative team activities contribute to increased team bonding and morale, leading to a more positive and productive work environment.
Overview of Singapore's Team Building Scene
Singapore has earned a well-deserved reputation as a hub for team building activities. The city's dynamic landscape offers a wide array of options to suit various team preferences.
Activities for indoor team building such as brainstorming sessions, design thinking workshops, and creative problem-solving exercises are available for teams looking to enhance their creativity within a controlled environment.
For those seeking outdoor adventures, Singapore's lush green spaces provide opportunities for team-building activities like nature-based challenges, treasure hunts, and team sports. Whether teams prefer a stimulating indoor setting or an exciting outdoor expedition, Singapore has it all.
Best Creative Team Activities Singapore
1. Terrarium Workshop
Learn the art of creating your own miniature garden with the Terrarium Workshop. Explore the fascinating world of plants as you design and assemble your personalized ecosystem within a glass container. This hands-on workshop allows you to unleash your creativity while learning about plant care and the principles of a self-sustaining ecosystem.
2. Balloon Sculpting Workshop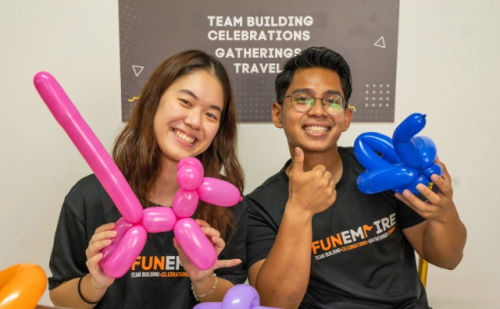 Unlock your inner artist with the Balloon Sculpting Workshop. Discover the secrets of twisting and shaping balloons into whimsical creations under the guidance of an expert balloon artist. From adorable animals to intricate designs, this interactive workshop will teach you the techniques to create eye-catching balloon sculptures that will delight any audience.
3. Non-Stitched Leather Workshop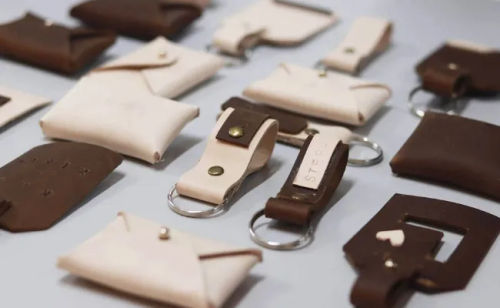 Experience the art of leather crafting in the Non-Stitched Leather Workshop. Learn to create beautiful leather goods using techniques like riveting, embossing, and leather molding. From stylish accessories to personalized keychains, this workshop allows you to explore your creativity and craft unique, durable leather items that reflect your individual style.
4. Tote Bag Art Jamming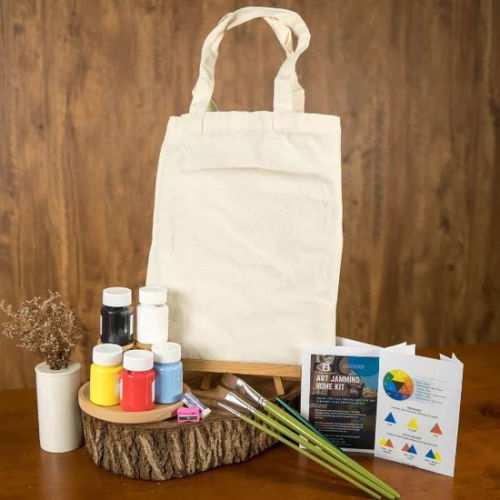 Combine art and fashion in the Tote Bag Art Jamming session. Unleash your artistic skills as you design and customize your own tote bag using various art mediums like fabric paints, markers, and stencils. This interactive and engaging workshop provides a platform for self-expression while creating a functional and personalized fashion accessory.
5. Gel Candle Making Workshop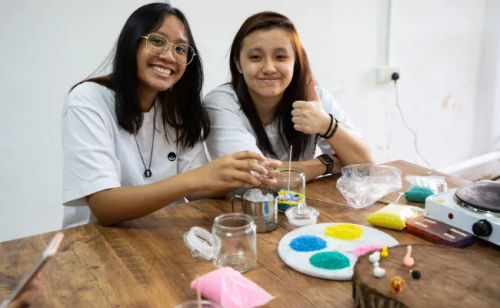 Ignite your creativity with the Gel Candle Making Workshop. Discover the art of candle making using transparent gel wax, fragrances, and decorative elements. Learn how to create captivating designs and customize your own scented gel candles. This workshop offers a unique opportunity to craft beautiful candles that will infuse any space with warmth and elegance.
6. Soy Candle Making Workshop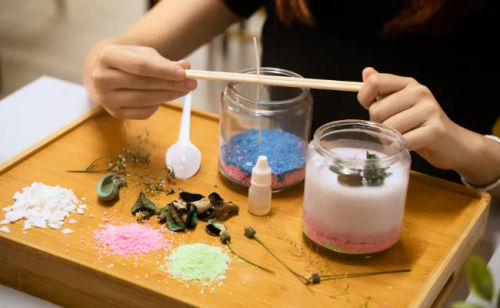 Indulge in the soothing art of candle making with the Soy Candle Making Workshop. Learn the process of creating eco-friendly soy wax candles using natural fragrances and essential oils. Dive into the world of aromatherapy and create your own personalized scents while mastering the techniques of candle pouring and decoration.
7. Clay Making Workshop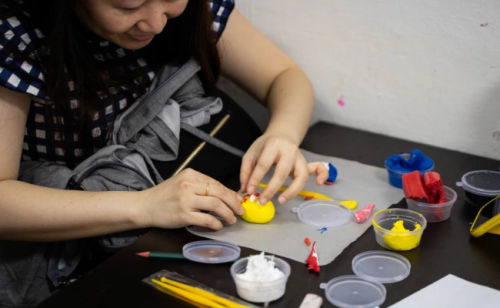 Unleash your creativity and sculpting skills in the Clay Making Workshop. Explore the versatile medium of clay as you mold, shape, and design unique clay artworks. From pottery to figurines, this workshop allows you to express your artistic vision and create stunning clay masterpieces with your own hands.
8. Canvas Art Jamming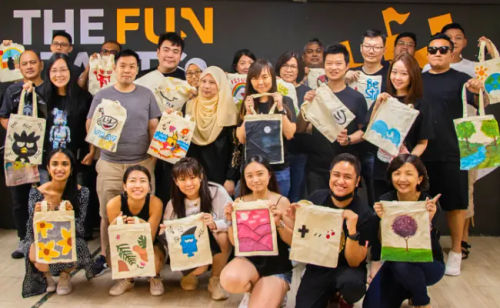 Tap into your inner artist in the Canvas Art Jamming session. Release your creativity onto a canvas using various painting techniques, acrylic paints, and brushes. Whether you're a beginner or an experienced painter, this workshop offers a relaxed and supportive environment where you can freely express yourself and create a one-of-a-kind artwork.
9. Cooking Class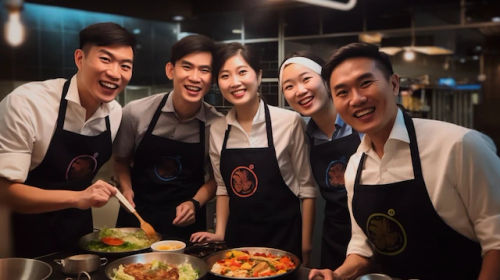 Embark on a culinary adventure with a hands-on Cooking Class. Learn from professional chefs as they guide you through the preparation of delectable dishes, from local favorites to international cuisines. Master new cooking techniques, expand your culinary repertoire, and indulge in the joy of creating and savoring delicious meals.
10. Stitched Leather Workshop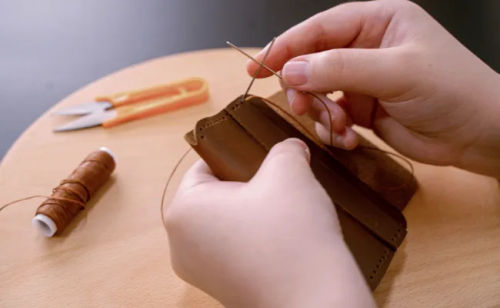 Immerse yourself in the traditional craft of leatherworking in the Stitched Leather Workshop. Learn the art of hand-stitching leather using specialized tools and techniques. From crafting wallets to cardholders, this workshop allows you to create stylish and durable leather accessories that showcase your attention to detail and craftsmanship.
11. Perfume Workshop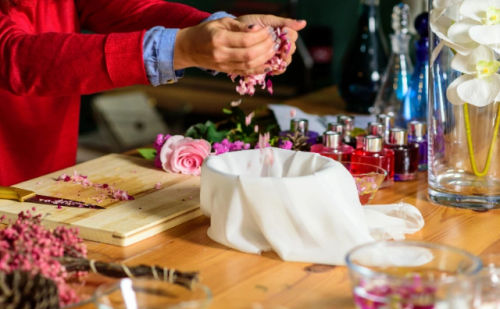 Embark on a scent-sational journey in the Perfume Workshop. Learn about the art of perfume blending as you explore different fragrances and create your own signature scent. Under the guidance of fragrance experts, delve into the world of aromas and discover the secrets of creating a personalized perfume that reflects your unique personality and style.
How to Choose the Right Creative Team Activity
When selecting a team-building activity in Singapore, consider the following factors to ensure you choose the most suitable option for your team:
Team Size: Take into account the size of your team. Some activities may be better suited for small, intimate groups, while others may be designed for larger teams.
Objectives: Clearly define your team's objectives for the activity. Are you aiming to improve communication, foster creativity, or enhance problem-solving skills? Choose an activity that aligns with your specific goals.
Budget: Consider your budget constraints. Team-building activities in Singapore vary in cost, so choose an option that fits within your allocated budget while still offering a fulfilling experience.
Preferences: Understand the preferences of your team members. Do they prefer indoor or outdoor activities? Are they more inclined towards physical challenges or creative workshops? Select an activity that matches the interests and preferences of your team.
Research Providers: Conduct thorough research on activity providers. Read reviews, testimonials, and case studies to assess their reputation and the quality of their offerings. Look for providers with a track record of delivering engaging and well-organized team activities.
Activity Format: Consider the format of the activity. Does it involve interactive workshops, outdoor adventures, or virtual experiences? Evaluate whether the format aligns with your team's preferences and the type of experience you envision.
Expert Facilitation: Ensure the activity comes with expert facilitation. Skilled facilitators can guide your team through the experience, offer valuable insights, and help maximize the benefits of the activity.
Customization Options: Check if the activity can be customized to suit your team's specific needs and goals. Customization allows you to tailor the experience to address specific challenges or incorporate company values.
Creative Team Activities Singapore
Creative team activities provide organizations with a powerful tool to foster innovation, collaboration, and team bonding. Singapore's thriving team-building scene offers a multitude of options for teams to engage in activities that suit their preferences and objectives. By participating in these activities, teams can unlock their full potential, boost creativity, and cultivate a harmonious work environment.
So, why wait? Explore the best creative team activities in Singapore and embark on a transformative journey that will bring your team closer together while igniting their creativity and collaboration in 2023 and beyond.
Looking for more recommendations? Check out our articles below:
Frequently Asked Questions (FAQ)
If you have any questions about creative team activities in Singapore, you can refer to the frequently asked questions (FAQ) about the best Creative Team Activities In Singapore below:
Are these creative team activities suitable for all team sizes?
Yes, most of the activities can accommodate various team sizes. Whether you have a small team or a large group, there are options available to cater to your specific needs.
Are these activities suitable for both indoor and outdoor settings?
Yes, the list includes a mix of indoor and outdoor activities. You can choose activities based on your team's preferences and the desired setting for the experience.
Can these activities be customized to align with specific team goals or themes?
Some providers offer customization options to tailor the activities to your team's goals or themes. It's best to check with the activity provider for any customization possibilities.
Are these activities suitable for team members with no prior experience or specific skills?
Yes, most of these activities are designed to be beginner-friendly and do not require any prior experience or specific skills. They are meant to be inclusive and accessible to all team members.
How long do these activities usually last?
The duration of each activity may vary. Some workshops or classes can range from a few hours to a full day, while others may be shorter in duration. It's recommended to check with the activity provider for specific timeframes.