Group Activities Singapore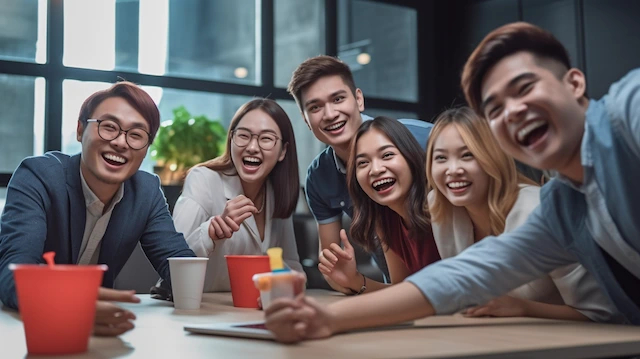 Are you looking for exciting and memorable experiences to enjoy with your friends, colleagues, or family in Singapore? Look no further! Singapore offers a plethora of group activities that cater to various interests and preferences. Engaging in fun group activities not only strengthens bonds but also creates lasting memories.
Whether you're seeking thrilling outdoor adventures, interactive indoor experiences, team building options, or seasonal events, Singapore has something for everyone. In this article, we present a curated list of fun group activities in Singapore for 2023. Get ready to embark on unforgettable adventures with your loved ones!
Benefits of Group Activities
Teamwork and Collaboration: Engaging in group activities promotes teamwork and collaboration. Participants learn to work together towards a common goal, fostering effective communication, cooperation, and coordination.
Social Connections: Group activities provide an excellent opportunity to build social connections and forge stronger bonds with others. They create a sense of camaraderie, encourage interaction, and help in forming meaningful relationships.
Personal Growth: Participating in group activities can lead to personal growth. Stepping out of one's comfort zone and embracing new experiences can boost self-confidence, develop resilience, and expand one's capabilities.
Enhanced Problem-Solving Skills: Many group activities involve problem-solving elements that require participants to think critically and find creative solutions. These activities sharpen problem-solving skills, improve decision-making abilities, and encourage thinking outside the box.
Communication Skills: Group activities necessitate effective communication and active listening. Participants learn to express their ideas, actively engage in discussions, and understand diverse perspectives, thereby enhancing their overall communication skills.
Morale Boost: Group activities have a positive impact on morale. They create a fun and supportive environment, fostering a sense of positivity, motivation, and enthusiasm among participants.
Stress Relief: Engaging in enjoyable group activities helps reduce stress and provides a much-needed break from daily routines. It offers a chance to unwind, relax, and recharge, leading to improved mental well-being.
Strengthened Relationships: Group activities strengthen relationships within a group. Sharing experiences, overcoming challenges together, and celebrating achievements create lasting memories and deeper connections among participants.
Improved Trust and Collaboration: Through group activities, trust among group members can be developed and strengthened. Building trust fosters a sense of dependability, openness, and support, facilitating better collaboration and cooperation.
Memorable Experiences: Group activities often result in memorable experiences that participants can cherish. These shared moments create lifelong memories, strengthening the bonds between group members.
Fun Group Activities in Singapore
Creative Workshops
1. Terrarium Workshop
Discover the fascinating world of terrariums in this hands-on terrarium workshop. Learn the art of creating miniature gardens encapsulated in glass containers. With a variety of plants, soil, and decorative elements available, you'll design and assemble your own unique ecosystem. Terrarium making is not only a creative and engaging group activity but also a low-maintenance way to bring nature indoors and beautify your living spaces.
2. Clay Making Workshop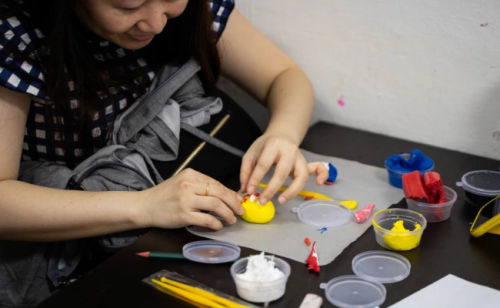 Get your hands dirty and explore the world of clay making in this engaging workshop. Learn various techniques, including sculpting, molding, and shaping clay into beautiful artworks. Whether you're a beginner or have prior experience, this workshop offers a fun and relaxing environment to express your creativity. From pottery and figurines to decorative items, you'll have the opportunity to create one-of-a-kind clay masterpieces alongside your group.
3. Balloon Sculpting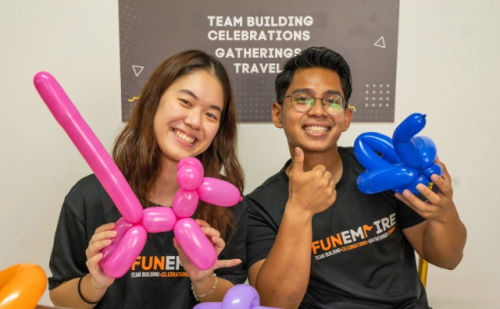 Unleash your inner balloon artist in this entertaining and interactive workshop. Discover the art of balloon twisting and learn how to create impressive balloon sculptures and designs. From animals and characters to intricate shapes and objects, you'll be amazed at the possibilities. This workshop is perfect for groups looking to have fun, unleash their creativity, and leave with unique balloon creations.
4. Art Jamming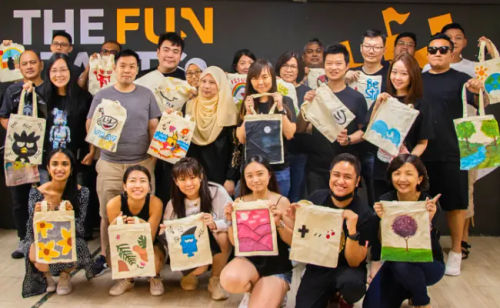 Unleash your artistic flair in an art jamming session where you can freely express yourself on canvas. With a wide range of paints and art supplies at your disposal, let your imagination run wild and create a masterpiece. No prior art experience is required, making it an ideal group activity for everyone to enjoy. Bond with your group, relax, and let the colors flow onto the canvas in this creative and therapeutic workshop.
5. Leather Workshop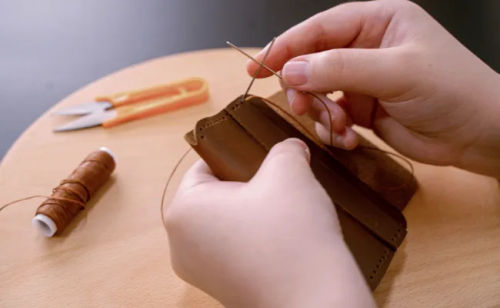 Unleash your creativity and learn the art of working with leather in this hands-on workshop. Discover the techniques of leather crafting, from cutting and shaping to stitching and finishing. Design and create your own personalized leather goods, such as wallets, keychains, or bracelets. This workshop is a fantastic way to bond with your group while exploring your artistic side and leaving with a unique handmade souvenir.
6. Cooking Class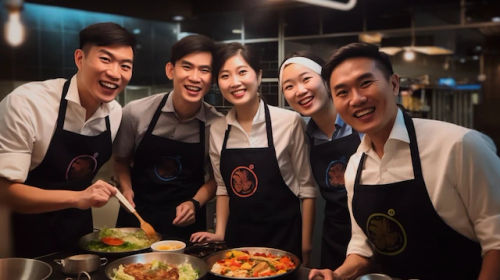 Embark on a culinary adventure as you join a cooking class with your group. Learn from experienced chefs and explore various cuisines, from local delicacies to international favorites. Engage in hands-on cooking sessions, where you'll discover new techniques, experiment with flavors, and prepare a delicious meal together. Enjoy the fruits of your labor as you savor the dishes you've created in a fun and immersive cooking experience.
7. Candle Making Workshop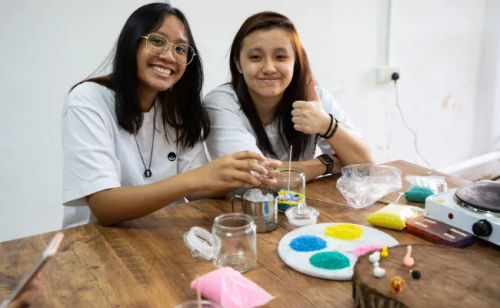 Immerse yourself in the art of candle making and craft your own scented candles in this workshop. Learn about different candle-making techniques, choose from a variety of fragrances, and pour your own unique creations. This hands-on activity allows you to customize the colors, shapes, and scents of your candles, providing a delightful sensory experience. Create personalized candles that not only make great gifts but also serve as a lasting reminder of the enjoyable time spent with your group.
8. Perfume Workshop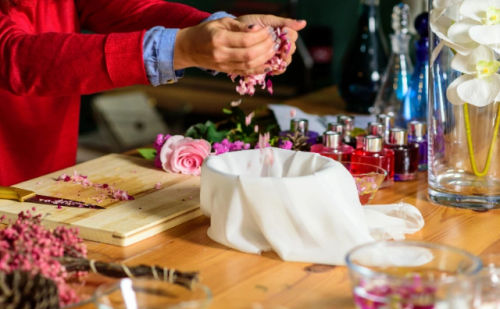 Embark on a fragrant journey as you delve into the world of perfumery. In this workshop, you'll learn about the art of creating unique scents using a variety of aromatic ingredients. Discover the different fragrance families, learn blending techniques, and create your own signature scent. This sensory experience allows you to explore the fascinating world of perfumes while bonding with your group and leaving with a personalized fragrance to cherish.
Adventure Activities
9. SaberFit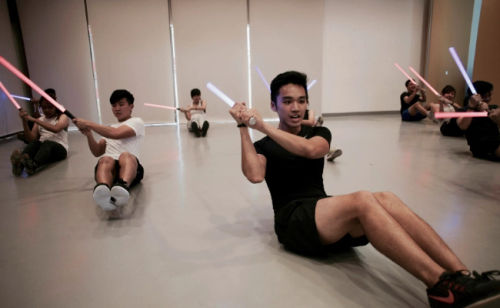 Unleash your inner Jedi in a high-energy SaberFit session. This unique fitness activity combines elements of martial arts, cardio exercises, and lightsaber choreography. Engage in exciting saber battles and train like a Jedi, improving your agility, coordination, and strength. Join forces with your group as you learn epic combat sequences and immerse yourselves in the thrilling world of lightsaber duels.
10. Bubble Soccer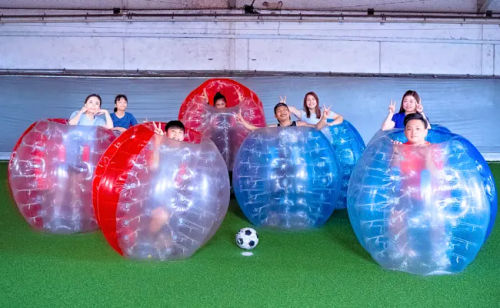 Experience the hilarious and action-packed game of bubble soccer. Step into giant inflatable bubbles and compete in a game of soccer with a twist. Bounce, roll, and crash into your opponents as you navigate the field, protected by the bubble suits. It's a perfect blend of laughter, teamwork, and friendly competition, creating an unforgettable bonding experience for your group.
11. Laser Tag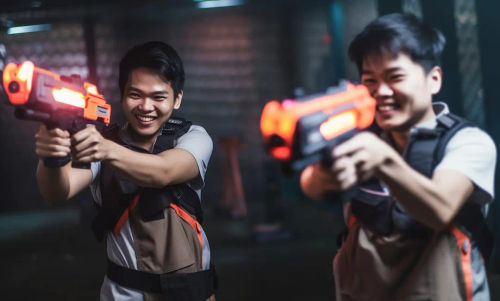 Gear up and prepare for an exhilarating laser tag battle. Navigate through a darkened maze, strategize with your team, and use state-of-the-art laser guns to tag opponents and earn points. Laser tag combines adrenaline-pumping action with teamwork, communication, and quick thinking. Whether you're a novice or a seasoned player, this thrilling activity promises an unforgettable experience for your group.
12. Giant Board Games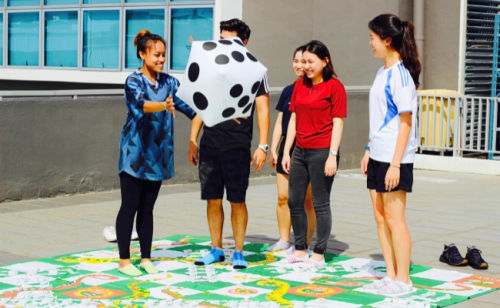 Relive your favorite childhood games on a larger-than-life scale with giant board games. Challenge your group to classic games like Jenga, Snakes and Ladders, or Chess, but with oversized pieces. Engage in friendly competition, showcase your strategic skills, and enjoy hours of laughter and entertainment. Giant board games provide a fun and interactive experience that brings out the childlike joy in everyone.
13. Ninja Tag
Channel your inner ninja and test your agility in an exciting game of Ninja Tag. Navigate through an obstacle course, overcoming various challenges and obstacles with speed, precision, and ninja-like reflexes. Challenge your group to see who can complete the course in the fastest time or work together in relay races. Ninja Tag provides an exhilarating and physically engaging experience that promotes teamwork and healthy competition.
14. Archery Tag
Experience the thrill of archery combined with the excitement of dodgeball in Archery Tag. Armed with foam-tipped arrows and bows, teams compete to eliminate opponents by tagging them with arrows. Strategize, aim, and unleash your inner archer in this action-packed game that promotes teamwork, coordination, and friendly competition.
15. Bullet Strike (Nerf Gun)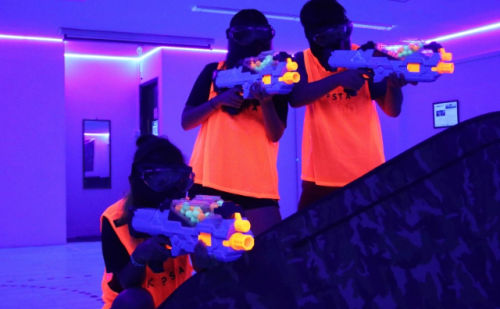 Enter the world of fast-paced Nerf battles with Bullet Strike. Armed with Nerf blasters and foam darts, engage in thrilling team-based battles and exciting game modes. Work together with your group to outmaneuver opponents, plan strategic attacks, and conquer the battlefield. Bullet Strike provides an adrenaline-fueled experience that combines teamwork, strategy, and endless fun.
16. Poolball™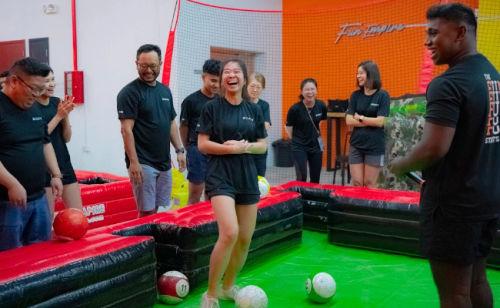 Combine the skills of soccer and billiards in the unique game of Poolball™. Played on a giant pool table with soccer balls, the objective is to use your feet to pot the balls into the pockets. Strategize your shots, showcase your ball control, and challenge your group to a game that blends sport and precision. Poolball™ guarantees laughter, friendly competition, and a memorable experience for everyone involved.
17. Saber Tag®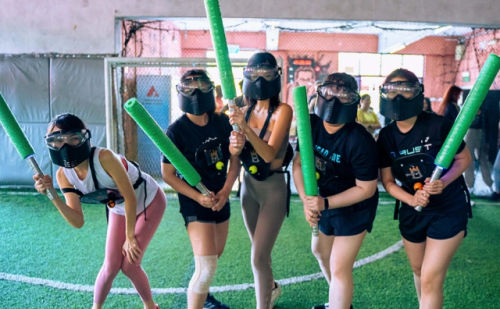 Immerse yourself in the world of futuristic saber combat with Saber Tag®. Equipped with LED-lit sabers, engage in thrilling battles, testing your reflexes, coordination, and agility. Participate in various game modes, from free-for-all matches to team-based challenges. Saber Tag® offers an electrifying experience that combines athleticism, strategy, and the excitement of saber duels.
18. Bullet Ball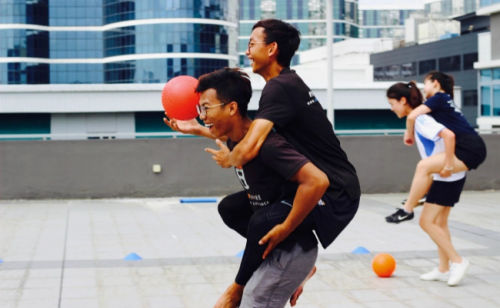 Experience the action-packed sport of Bullet Ball, a hybrid of soccer and handball. Played on a specially designed court, teams compete to score goals using only their hands and a soft ball. Dribble, pass, and shoot your way to victory in this fast-paced game that requires teamwork, communication, and agility. Bullet Ball offers an engaging and energetic group activity that guarantees an exhilarating time for all participants.
Quest Activities
19. Escape Room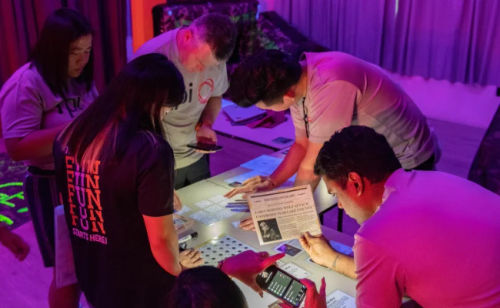 Step into an immersive world of puzzles and mysteries in an escape room experience. Work together as a group to solve clues, unravel secrets, and find your way out of a themed room within a set time limit. Use your critical thinking, observation, and teamwork skills to overcome challenges and accomplish your mission. Escape rooms offer an exciting and mentally stimulating adventure for groups seeking a thrilling challenge.
20. Amazing Race
Embark on an epic race filled with adventure and excitement as you participate in an Amazing Race-style challenge. Teams navigate through various checkpoints, complete tasks, and solve clues to progress in the race. Push your limits, strategize with your group, and showcase your problem-solving abilities in this thrilling and competitive group activity.
Leisure
21. Neon Bowling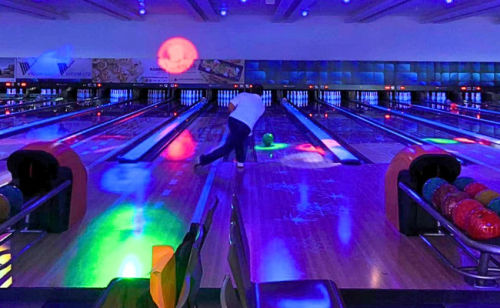 Immerse yourself in a dazzling neon-lit atmosphere as you enjoy a game of bowling with a twist. Neon bowling features vibrant colors, glowing lanes, and upbeat music to enhance your bowling experience. Gather your group, put on your bowling shoes, and have a blast while aiming for strikes and spares in this energetic and visually stunning setting.
22. Yacht Rental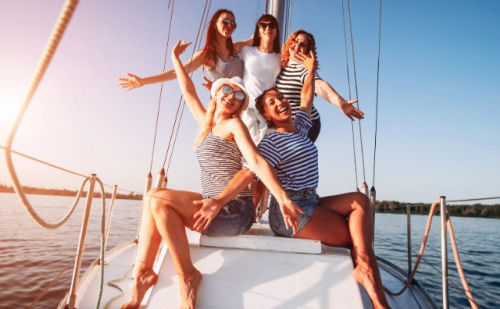 Indulge in luxury and relaxation with a yacht rental experience. Cruise along the picturesque coastline of Singapore with your group, enjoying breathtaking views and the tranquility of the open water. Whether it's a leisurely day trip or a sunset cruise, yacht rental offers a private and exclusive experience, perfect for celebrating special occasions or simply enjoying quality time with your group.
Virtual Workshops
23. Virtual Terrarium Workshop
Discover the art of terrarium making through a virtual terrarium workshop. Learn the techniques of creating miniature ecosystems, select suitable plants, and design your own unique terrarium. With expert guidance, you'll explore the beauty of nature in a compact and captivating form. This virtual workshop provides an engaging and educational experience for groups to learn about plants, connect with nature, and create their own little green oasis.
24. Virtual Leather Making Workshop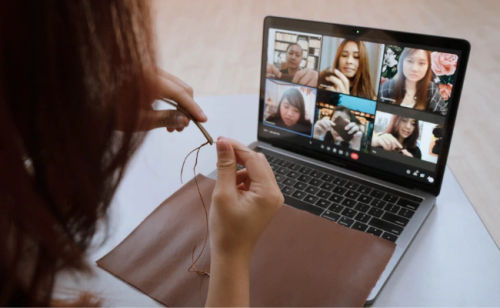 Experience the craft of leather making through a virtual workshop. Learn the fundamentals of working with leather, including cutting, stitching, and finishing techniques, all from the convenience of your own space. Engage in a step-by-step session led by an expert, and create your own unique leather goods. This virtual workshop allows groups to explore their creativity, bond, and acquire new skills in the comfort of their own homes.
25. Virtual Clay Making Workshop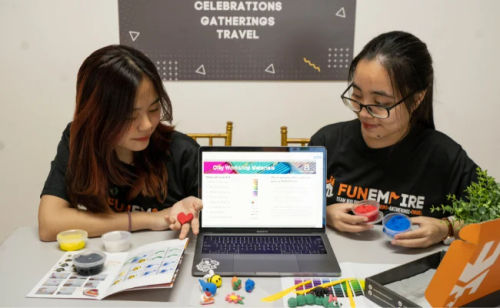 Unleash your creativity and learn the art of clay making through a virtual workshop. Explore various sculpting techniques, mold clay into shapes, and bring your imagination to life. With expert guidance, you'll create your own clay masterpieces and discover the joy of working with this versatile medium. This virtual workshop offers a fun and interactive group activity that allows participants to express their creativity and connect with their artistic side.
26. Virtual Art Jamming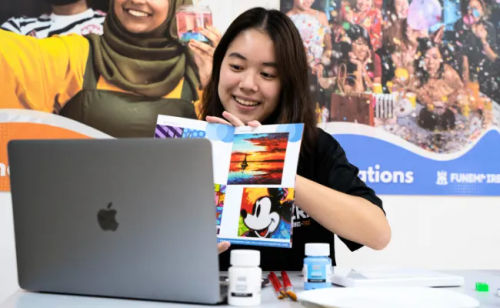 Unleash your artistic talents and join a virtual art jamming session with your group. With a wide range of art supplies and a virtual canvas, you'll have the freedom to create your own artwork under the guidance of a professional artist. Engage in a relaxing and creative session where you can freely express yourself and bond with your group, even from different locations.
27. Virtual Candle Making Workshop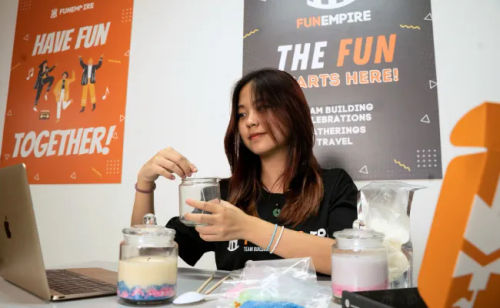 Discover the art of candle making from the comfort of your own home with a virtual workshop. Guided by an experienced instructor, learn the techniques and secrets to create your own scented candles remotely. Engage in a hands-on experience, where you'll melt wax, add fragrance, and pour your candles. This virtual workshop provides an interactive and immersive activity for groups to enjoy together, even from different locations.
Virtual Games
28. Virtual Food Quest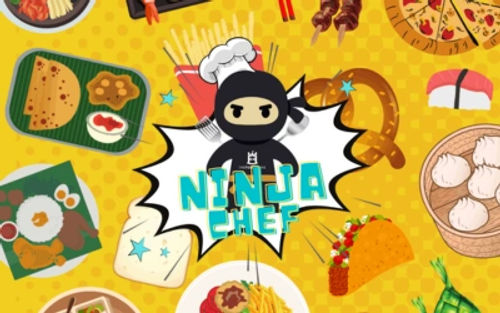 Embark on a virtual culinary adventure with a Food Quest game. Solve food-related puzzles, discover new recipes, and explore different cuisines from the comfort of your own home. Challenge your group's culinary knowledge, strategize together, and unlock delicious rewards in this interactive and mouthwatering virtual game.
29. Virtual Ben's Big Heist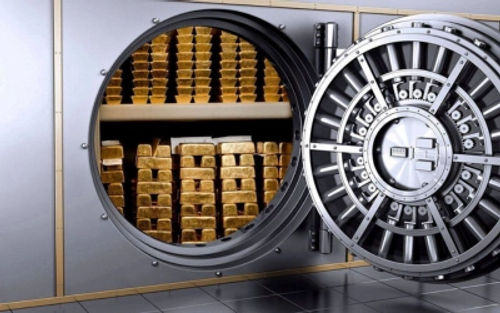 Join the virtual heist of a lifetime in Ben's Big Heist. Work as a team to solve puzzles, crack codes, and navigate through challenging scenarios in a thrilling virtual adventure. Use your critical thinking and problem-solving skills to assist Ben in his quest for a legendary treasure. This immersive and suspenseful virtual game will keep your group engaged and entertained.
30. Virtual Time Travel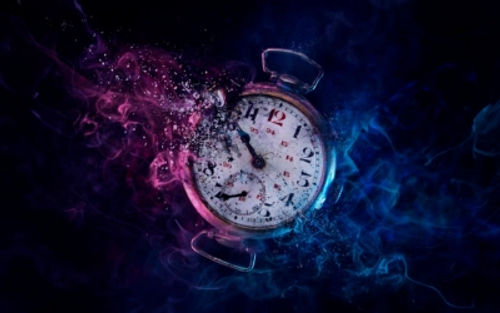 Embark on a virtual journey through time with a Time Travel game. Solve historical puzzles, explore iconic landmarks, and interact with significant moments in history. Your group will work together to uncover secrets and unravel the mysteries of the past, all from the comfort of your own home. This immersive and educational virtual experience will transport you to different eras and test your knowledge of history.
31. Virtual Squid Escape Game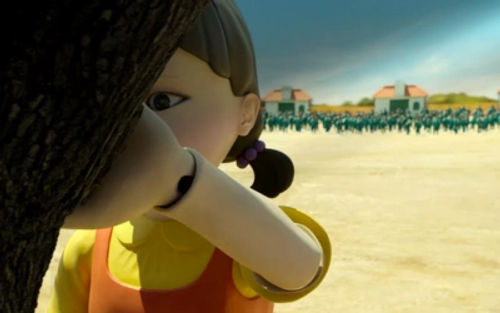 Dive into a virtual underwater adventure with a Squid Escape Game. Solve puzzles, navigate through underwater mazes, and outsmart sea creatures to help a clever squid find its way back home. Your group will need to work together, think quickly, and use logic to overcome challenges in this exciting and immersive virtual game.
32. Virtual Escape Room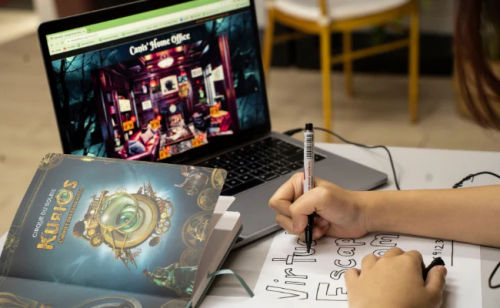 Immerse yourself in the thrill of an Escape Room experience from the comfort of your own home. Solve puzzles, decipher codes, and unravel mysteries as you work together with your group to escape within a given time frame. Engage in a virtual environment filled with interactive challenges and hidden clues, providing an adrenaline-fueled and brain-teasing adventure.
33. Virtual Amazing Race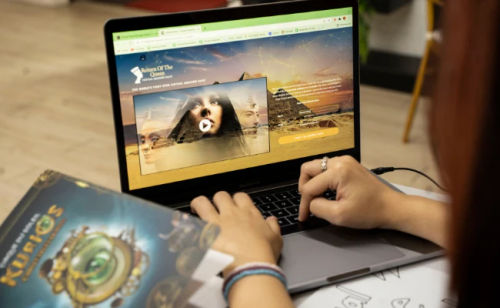 Embark on a virtual race around the world in the Virtual Amazing Race. Solve clues, complete challenges, and visit iconic destinations through immersive virtual experiences. Collaborate with your group, strategize, and race against the clock in this exhilarating and competitive virtual adventure.
34. Virtual Travel Experience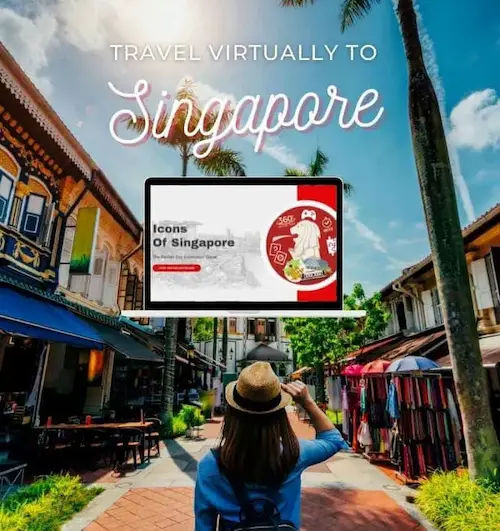 Explore the world through a virtual travel experience. Take virtual tours of famous landmarks, museums, and cultural sites, immersing yourself in the beauty and history of different destinations. With expert guides and interactive elements, this virtual travel experience allows your group to discover new places, learn about diverse cultures, and broaden your horizons without leaving your home.
35. Virtual Nightfall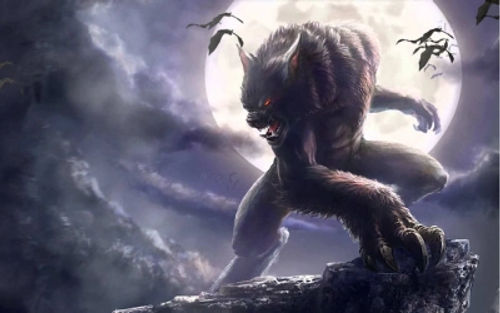 Step into a virtual world of mystery and suspense in the game of Nightfall. Solve puzzles, uncover secrets, and navigate through a dark and atmospheric setting as you unravel the truth behind a thrilling narrative. Your group will need to work together, communicate effectively, and think critically to progress through this immersive and suspenseful virtual experience.
Other Activities
36. Hybrid Amazing Race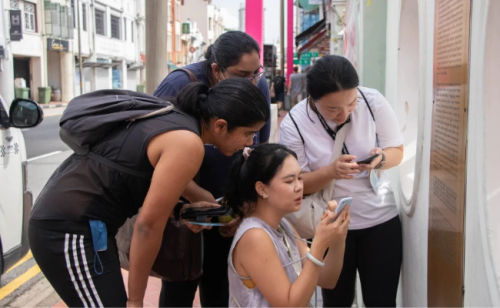 Experience the best of both virtual and real-world challenges in the Hybrid Amazing Race. Teams will navigate through both physical and virtual checkpoints, solving clues, and completing tasks to move forward. This unique blend of adventure and technology offers an exciting and immersive group activity that combines the thrill of an Amazing Race-style challenge with the convenience of virtual interactions.
37. Giant Whack A Mole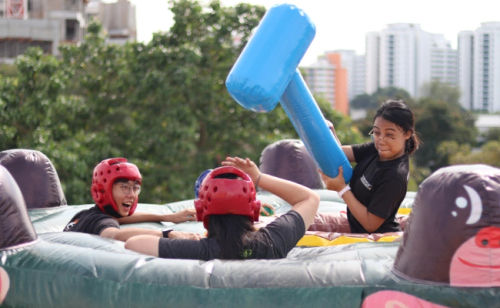 Step into a larger-than-life version of the classic arcade game, Whack A Mole. Gather your group and get ready to test your reflexes and coordination as you aim to whack the popping moles with soft mallets. This entertaining and energetic group activity is sure to bring out the laughter and friendly competition among participants.
Group Activities Singapore
Singapore offers a variety of engaging and exciting group activities, both virtual and physical. From art jamming to escape rooms, there's something for everyone. Whether you're looking for an educational experience or just some fun, these activities are sure to bring your group together in new ways while having fun along the way. So gather your friends and start exploring what Singapore has to offer!
The possibilities are endless when it comes to group activities in Singapore. From virtual workshops and games to outdoor adventures, there's something for everyone. With so many options available, you're sure to find the perfect activity that will keep your group entertained and engaged. So get creative, explore new ideas, and have fun together with these amazing group activities in Singapore!
Looking for more articles? Check out our recommendations below:
Frequently Asked Questions (FAQ)
If you have any questions about group activities in Singapore, you can refer to the frequently asked questions (FAQ) about the best Group Activities In Singapore below: