Indoor Activities Singapore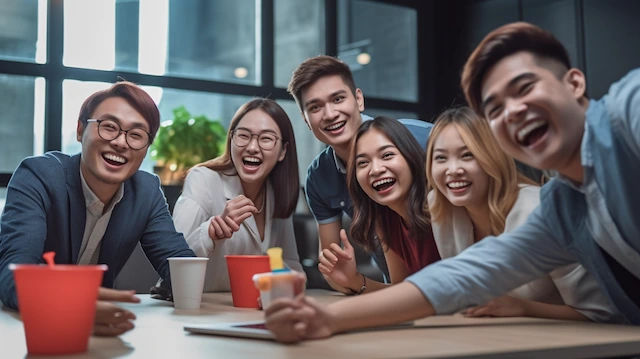 Singapore, a vibrant city known for its diverse entertainment options, offers a plethora of indoor activities to cater to every interest and age group.
The best indoor activities in Singapore are Art Jamming Workshops, Escape Rooms, Giant Board Games, Poolball, Amazing Race, Bubble Soccer, Archery Tag, Laser Tag, Candle Making Workshops.
When booking for indoor activities, consider factors such as age, duration, cost, and location to ensure a well-organized and enjoyable experience for everyone involved.
FunEmpire is truly a standout team building company in Singapore, with an incredible track record of over 50,000 successful events and 8,000 5-star client reviews, they're definitely at the top of their game!
In this article, we'll explore the most unique indoor activities in Singapore, ranging from creative workshops to exciting games and immersive experiences!
Quick Summary
Best indoor activities in Singapore are Art Jamming Workshops, Escape Rooms, Giant Board Games, Poolball, Amazing Race, Bubble Soccer, Archery Tag, Laser Tag, Candle Making Workshops.
When making reservations for indoor activities in Singapore, take into account factors such as the age group, duration, cost, and location.
FunEmpire stands out as a leading team building company in Singapore, boasting an impressive track record of over 50,000 successful events and 8,000 5-star client reviews.
Overview of Indoor Activities in Singapore
Indoor entertainment has witnessed remarkable growth in Singapore, with a wide array of activities in the indoor playgrounds to suit every taste. From family-friendly experiences to sports, art, culture, relaxation, shopping, and more, Singapore's indoor attractions offer something for everyone.
These indoor things to do in Singapore have become increasingly popular, especially on a rainy day, providing an escape from the tropical heat or sudden downpours. They also serve as excellent alternatives for individuals and families seeking engaging experiences within a controlled environment.
Benefits of Indoor Activities
Indoor activities offer a multitude of benefits, enriching and enhancing our lifestyles in numerous ways. Here are the top benefits:
Safety: Indoor activities provide a controlled environment that reduces the risk of injuries and accidents.
Comfort: They offer an escape from harsh weather conditions, be it extreme heat, cold, or rains.
Flexibility: Indoor activities can be carried out at any time of the day, irrespective of daylight availability.
Variety: They present a wide range of options to suit different tastes, from cooking workshops to virtual reality experiences.
Fitness: Many indoor activities, like yoga or gym workouts, promote physical health and wellness.
Socialization: Activities like board games or escape room fosters teamwork and improve social skills.
Educational: They often have an educational aspect, like science exhibits or art workshops, that stimulate cognitive development.
Mental Health: Engaging in enjoyable indoor activities can reduce stress and improve mental well-being.
Skills Development: They provide opportunities to learn new skills or hone existing ones.
Accessibility: Indoor activities are often more accessible to people with mobility issues or other physical limitations.
Consideration Factors for Choosing Indoor Activities
When selecting indoor activities in Singapore, there are several factors you should consider to ensure you have an enjoyable and fulfilling experience. Here are the key elements to think about:
Interest and Preferences: Choose an activity that aligns with your interests and preferences. Whether you enjoy art, sports, or adventure, Singapore's indoor activities cater to a wide array of hobbies and passions.
Age Appropriateness: Consider the age group of the participants. Some activities may be more suitable for adults, while others are designed for children or families.
Budget: Budget is a crucial factor. The cost of indoor activities in Singapore can vary greatly, so choose an activity that fits within your budget.
Location: Consider the location of the activity. Some indoor activities may be more accessible than others, depending on where you are situated in Singapore.
Time Availability: Take into account your available time. Some activities may require more time commitment than others. Choose an activity that fits within your schedule.
Best Indoor Activities in Singapore
1) Terrarium Workshop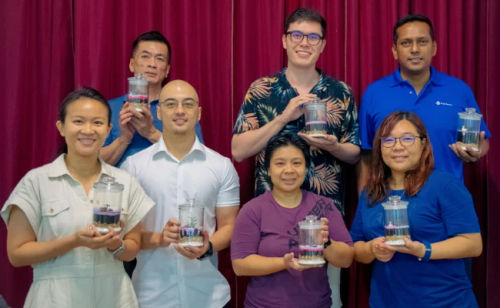 If you're looking for relaxing indoor activities, dive into the enchanting world of terrariums in this hands-on terrarium workshop. Learn the art of creating miniature gardens within glass containers. With expert guidance, you'll select various terrarium plants, mosses, and decorative elements to design your own unique ecosystem. Discover the principles of terrarium care, including watering, lighting, and maintenance, as you craft a sustainable and visually stunning piece of living art.
2) SaberFit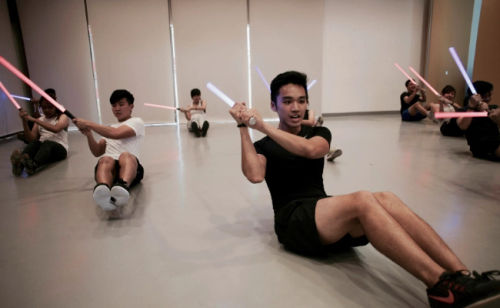 Embrace your inner Jedi with SaberFit, a dynamic fitness class that combines lightsaber combat techniques with a high-intensity workout. Led by experienced instructors, you'll engage in choreographed routines, incorporating saber strikes, spins, and footwork. This energetic and immersive experience not only challenges your physical endurance but also transports you into the epic world of lightsaber battles.
3) Poolball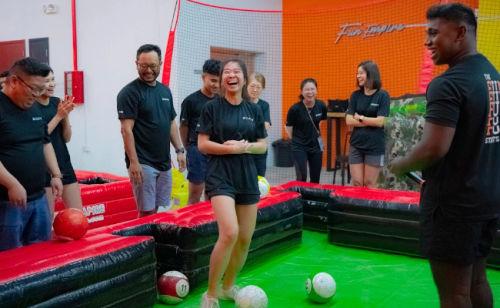 Take your love for billiards to a larger scale with Poolball. In this innovative game, you'll use your feet to kick oversized billiard balls across a giant pool table. Strategize your shots, aim for the pockets, and enjoy a fun twist on traditional pool. Gather your friends or family and indulge in friendly competition and laughter as you navigate the oversized table.
4) Ninja Tag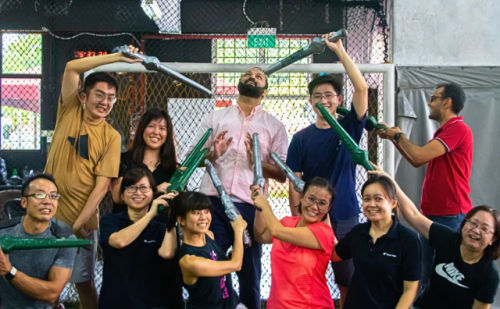 Unleash your inner ninja warrior in this thrilling indoor obstacle course. With challenging obstacles designed to test your agility, balance, and problem-solving skills, you'll navigate through a series of physical challenges. Swing, climb, jump, and conquer the course as you race against the clock or compete with friends. Ninja Tag provides a safe and controlled environment for adventure seekers of all ages.
5) Saber Tag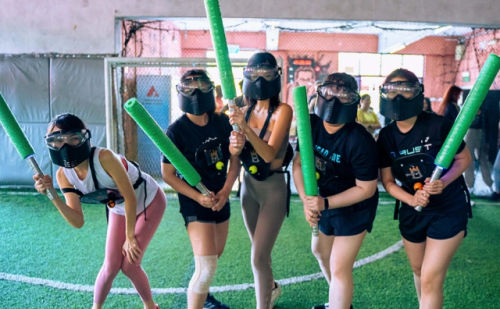 Experience the exhilaration of lightsaber duels in the safe and exciting environment of Saber Tag. Equipped with glowing sabers, you'll engage in epic battles, honing your swordplay skills and unleashing your inner Jedi or Sith. Engage in one-on-one duels or team-based games as you immerse yourself in the world of lightsaber combat.
6) Bullet Ball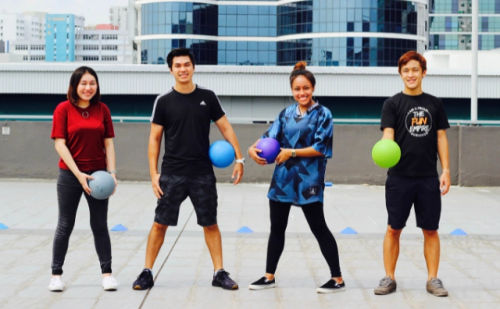 Get ready for heart-pounding action with Bullet Ball, a unique blend of dodgeball and table tennis. In this fast-paced game, you'll dodge, duck, and dive to avoid incoming balls while strategically aiming to eliminate opponents. With specially designed soft balls and a dynamic playing field, Bullet Ball guarantees an adrenaline-fueled experience that will leave you exhilarated.
7) Combat Archery Tag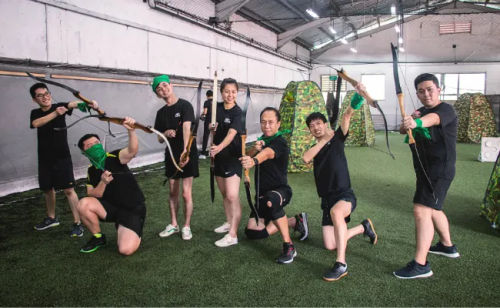 Experience the thrill of combat archery tag in a safe and exciting combat setting. Armed with foam-tipped arrows and protective gear, you'll engage in thrilling battles with friends or fellow enthusiasts. Strategize, aim and shoot your way to victory as you dodge incoming arrows and work together to eliminate opponents. This exhilarating game combines archery skills, strategy, and teamwork for an unforgettable experience.
8) Bullet Strike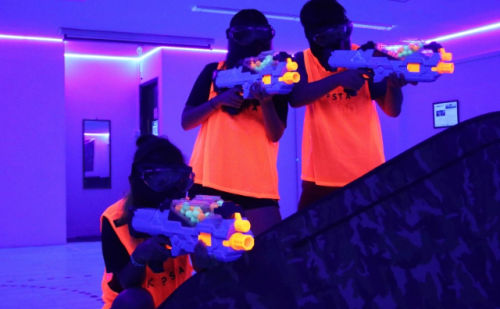 Immerse yourself in realistic combat simulations with Bullet Strike, an interactive laser tag experience. Equipped with advanced laser guns and tactical gear, you'll navigate through intricate battle arenas, engaging in adrenaline-pumping missions and team-based objectives. With realistic sound effects, responsive feedback, and immersive gameplay, Bullet Strike transports you into thrilling virtual combat scenarios.
9) Giant Whack-A-Mole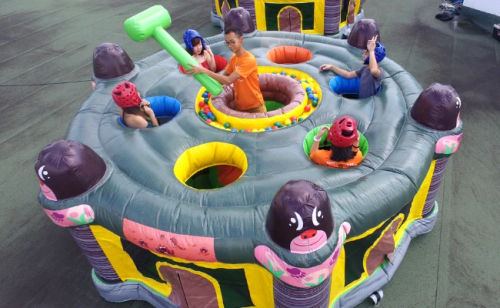 Step into a life-sized version of the classic arcade game, Whack-A-Mole. Armed with a soft mallet, you'll test your reflexes as moles randomly pop up from their holes. Aim, swing, and try to whack as many moles as you can within the given time. This oversized adaptation of the beloved game brings laughter and excitement to players of all ages.
10) Canvas Art Jamming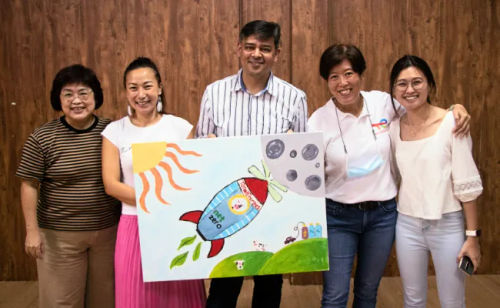 Unleash your inner artist in a relaxed and inspiring environment. In a canvas art jamming session, you'll have the freedom to express your creativity and create your very own masterpiece using paint, brushes, and various art supplies. Whether you're a beginner or an experienced artist, this activity allows you to experiment with colors, techniques, and styles while enjoying a therapeutic and fulfilling experience.
11) Tote Bag Art Jamming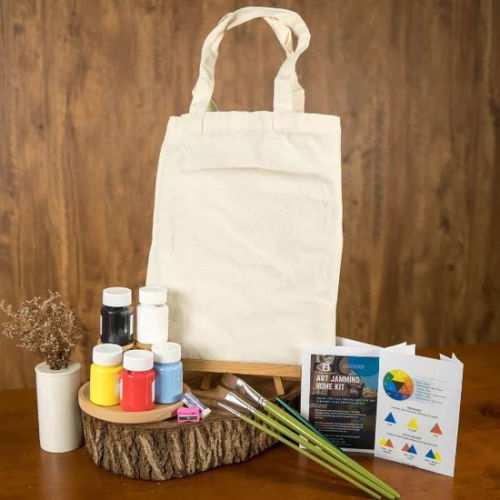 Unleash your artistic flair and personalize your own tote bag in a creative tote bag art jamming session. Guided by skilled instructors, you'll have access to an array of paints, stencils, and embellishments to design a unique and stylish tote bag. Whether you prefer bold and vibrant designs or intricate patterns, this activity allows you to express your individuality while creating a functional and fashionable accessory.
12) Laser Tag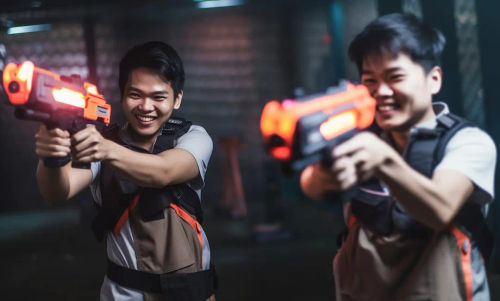 Step into the world of high-tech adventure with laser tag, an exhilarating indoor game of strategy and precision. Equipped with futuristic laser guns and wearing vests that detect hits, you'll navigate through darkened arenas, strategically targeting opponents and avoiding being tagged. Work as a team or go solo as you immerse yourself in heart-pounding missions and thrilling combat scenarios. Laser tag provides an adrenaline-fueled experience that combines competition, skill, and excitement.
13) Stitched Leather Workshop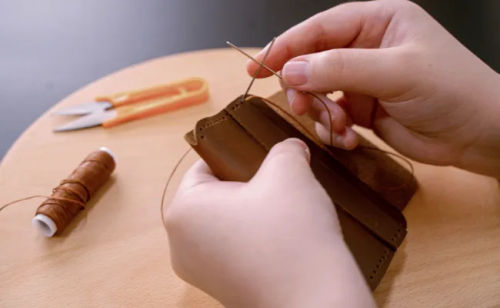 Immerse yourself in the art of leathercraft in a stitched leather workshop. Under the guidance of experienced artisans, you'll learn techniques such as stitching, embossing, and dyeing to create your own handcrafted leather accessories. From wallets and keychains to bracelets and cardholders, you'll design and assemble unique and durable leather items that showcase your creativity and craftsmanship.
14) Non-Stitched Leather Workshop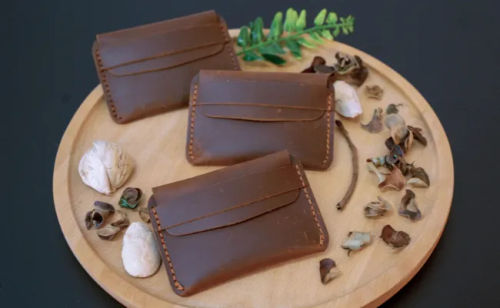 Explore the world of leathercraft using alternative techniques in a non-stitched leather workshop. With the guidance of skilled instructors, you'll learn methods like riveting and gluing to create stylish and functional leather accessories. From minimalist wallets to phone cases and passport holders, you'll craft beautiful items without the need for traditional stitching.
15) Gel Candle Making Workshop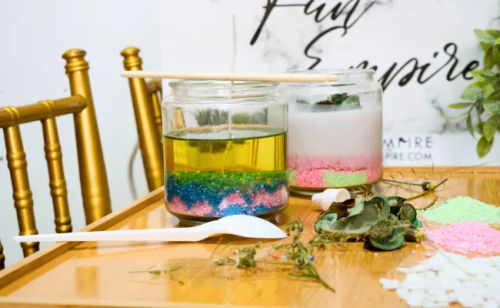 Indulge in the art of candle making with a gel candle workshop. Discover the techniques of creating stunning gel candles in various colors, shapes, and designs. Learn how to embed decorative elements, use fragrances, and incorporate unique visual effects. At the end of the workshop, you'll have personalized gel candles that add a touch of elegance and ambiance to your living space.
16) Soy Candle Making Workshop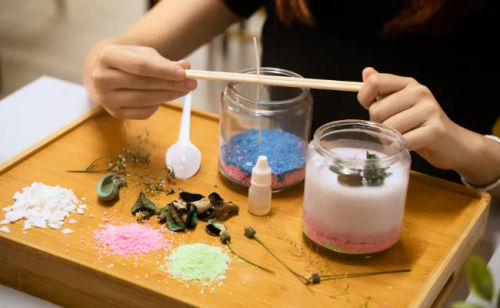 Immerse yourself in the world of eco-friendly candle making with a soy candle workshop. Explore the benefits of soy wax and learn how to create clean-burning and aromatic candles. From selecting scents and wicks to pouring and decorating containers, you'll craft your own soy candles with natural fragrances. This workshop allows you to indulge in the soothing and creative process of candle making while embracing sustainability.
17) Clay Making Workshop
Unleash your creativity in a clay making workshop where you'll learn pottery techniques and create unique clay artworks. Whether you're interested in sculpting vases, figurines, or decorative items, this hands-on experience provides you with the opportunity to shape and mold clay into beautiful creations. Learn about clay preparation, shaping, and firing processes under the guidance of experienced instructors.
18) Cooking Class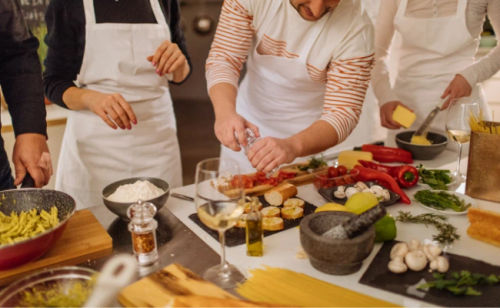 Enhance your culinary skills and embark on a gastronomic adventure with a cooking class. Led by professional chefs, you'll learn techniques, recipes, and tips to master various cuisines. From traditional local dishes to international flavors, cooking classes offer a hands-on experience that allows you to explore new flavors, expand your culinary repertoire, and enjoy the satisfaction of creating delicious meals.
19) Perfume Workshop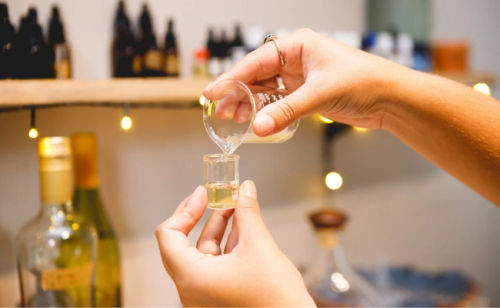 Immerse yourself in the enchanting world of fragrances with a perfume workshop. Discover the art of perfume making as you learn about fragrance composition, blending techniques, and the olfactory pyramid. Guided by perfume experts, you'll create your own signature scent by combining different notes and essences. This workshop provides a sensory journey that allows you to express your personality through a personalized perfume.
20) Balloon Sculpting Workshop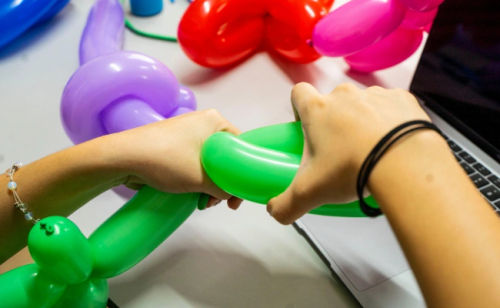 Unleash your imagination and learn the art of balloon twisting in a fun-filled workshop. Under the guidance of skilled balloon artists, you'll master the techniques of creating whimsical balloon sculptures. From animals and cartoon characters to intricate designs, you'll twist and shape colorful balloons into delightful creations. This balloon sculpting activity is perfect for individuals of all ages, allowing you to tap into your creative side and bring joy to any event or celebration.
Indoor Activities Singapore
Singapore's indoor activities provide a wealth of options for entertainment, exploration, and skill-building. Whether you're seeking creative workshops, thrilling games, or immersive experiences, there is something for everyone.
These indoor activities not only offer an escape from inclement weather but also provide opportunities for learning, bonding, and discovering new passions. So, the next time you find yourself asking what to do indoors in Singapore, make sure to explore these best indoor activities and make lasting memories in the vibrant city.
Looking for more articles? Check out our recommendations below:
Frequently Asked Questions (FAQs)
If you have any questions about the best indoor activities in Singapore, you can refer to the frequently asked questions (FAQs) about the best indoor activities in Singapore below:
What makes the indoor playground at City Square Mall one of the best in Singapore?
The indoor playground at City Square Mall is considered one of the best due to its wide range of features like themed rooms, bumper cars, and obstacle courses. It provides all the fun children need for an exciting day out.
Can I experience real snow in Singapore?
Yes, you can! Snow City is Singapore's first permanent indoor snow centre where you can enjoy snowy escapades all year round. From snowball fights to sledding, it's definitely all the fun you'd expect from a snowy adventure.
What unique experiences does the Flower Dome offer?
The Flower Dome, located within Gardens by the Bay, offers a unique horticultural experience. It replicates the cool-dry climate of Mediterranean regions and houses an array of exotic plants from around the world.
What can I expect at the Trick Eye Museum?
The Trick Eye Museum offers a unique interactive art experience. The museum features optical illusions that create 3D effects in photographs, making it feel as though you're part of the artwork. With themed rooms filled with creative installations, it's definitely a must-visit.
What attractions can I find at Gardens by the Bay?
Gardens by the Bay is home to various attractions like the Flower Dome, Cloud Forest, and the HSBC Rain Vortex, the world's tallest indoor waterfall. These attractions provide a blend of nature, technology, and imagination.
What is the Cloud Forest in Singapore?
The Cloud Forest is an indoor greenhouse located in Gardens by the Bay. It replicates the cool moist conditions found in tropical mountain regions and features a 35-meter tall mountain covered in lush vegetation, shrouding the world's tallest indoor waterfall.
What performances can I see at the Singapore Repertory Theatre?
The Singapore Repertory Theatre is known for its diverse range of plays, musicals, and family-friendly performances. This leading English language theatre producer in Asia promises an enriching theatrical experience within comfortable indoor settings.
Are there any indoor activities in Singapore that involve interactive exhibits?
Yes, many indoor attractions in Singapore feature interactive exhibits. For instance, the Trick Eye Museum allows visitors to interact with optical illusion art, while Canopy Park offers several interactive play areas. In addition, the National Museum and Gardens by the Bay also have interactive exhibits that educate and entertain visitors.
What are some fun indoor activities in Singapore to enjoy during rainy weather?
During rainy weather in Singapore, there are plenty of fun indoor activities to indulge in. For thrill-seekers, HiRoller Indoor Skating Rink provides a fantastic skating experience regardless of the weather. If you're looking for a one-stop entertainment hub, Downtown East offers a wide range of indoor facilities and activities. Alternatively, Marina Square houses numerous indoor attractions and eateries, guaranteeing a fun-filled day out.
Can you recommend unique indoor activities that give a sense of an amazing winter wonderland in Singapore?
Absolutely! While Singapore doesn't experience winter, there are indoor activities that can give you a feel of this amazing winter wonderland. HiRoller Indoor Skating Rink offers a cool and exciting environment, which can somewhat mimic ice-skating. Additionally, certain times of the year, shopping malls like Marina Square and entertainment hubs like Downtown East might host winter-themed activities or install festive decorations that create a wintery atmosphere indoors. Always check their event schedules for such seasonal happenings.