Outdoor Team Building Venues Singapore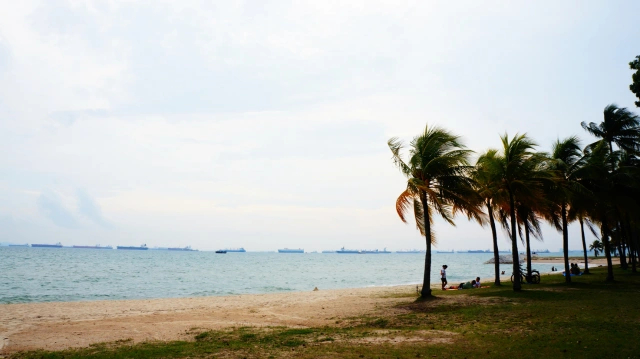 Team building activities play a vital role in enhancing collaboration, fostering strong relationships, and improving overall teamwork within organizations. In recent years, outdoor team building activities have gained immense popularity due to their ability to provide a refreshing and engaging environment for participants.
Singapore, with its vibrant landscapes and urban attractions, offers a wide range of outdoor team building venues. In this article, we will explore the top five outdoor team building venues in Singapore for the year 2023, highlighting their unique features, activities, and suitability for team building purposes.
The Importance of Outdoor Team Building
Outdoor team building activities offer numerous team building benefits that contribute to the success of organizations. Being in an open and natural environment helps break down communication barriers, promote creative thinking, and encourage problem-solving skills among team members.
The fresh air and change of scenery can invigorate participants, leading to increased motivation, productivity, and a positive attitude within the team. Furthermore, outdoor team building activities provide an opportunity for individuals to develop trust, improve teamwork, and enhance interpersonal relationships outside the traditional office setting.
Criteria for Selecting the Best Outdoor Team Building Venues
Location:
Choose a venue that is easily accessible and convenient for your team members. Consider factors such as proximity to transportation hubs and parking availability.
Facilities and Amenities: Look for venues that offer a range of facilities and amenities to support your team building event. This may include meeting rooms, audiovisual equipment, Wi-Fi access, and comfortable seating arrangements.
Activities Offered: Assess the variety and suitability of the team building activities offered by the venue. Look for activities that align with your team's goals and objectives, whether they involve problem-solving, communication, trust-building, or leadership development.
Safety Measures: Ensure that the venue prioritizes safety. Inquire about their safety protocols, risk assessments, and trained facilitators who can oversee the team building activities and address any potential risks or emergencies.
Venue Capacity: Consider the capacity of the venue in terms of accommodating your team size. Ensure that the venue can comfortably host all participants and provide enough space for both indoor and outdoor activities.
Flexibility and Customization: Choose a venue that is flexible and willing to tailor the team building program to meet your specific requirements. The ability to customize activities and incorporate your organization's values and objectives can enhance the overall experience.
Reputation and Reviews: Research the venue's reputation and read reviews from previous clients. Look for positive feedback, testimonials, or case studies that highlight successful team building events hosted at the venue.
Cost and Value: Evaluate the cost and value proposition of the venue. Consider the overall package offered, including the facilities, activities, and services provided, in relation to the budget allocated for the team building event.
Environmental Considerations: If sustainability is important to your organization, inquire about the venue's eco-friendly practices and initiatives. Consider venues that align with your values and prioritize environmental responsibility.
Accessibility for Diverse Abilities: Ensure that the venue is accessible and inclusive for participants with diverse abilities. Consider factors such as wheelchair accessibility, accessible restrooms, and accommodations for individuals with specific needs.
Best Outdoor Team Building Venues Singapore
1. East Coast Park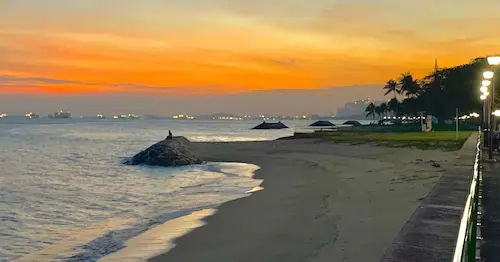 If you're looking for a retreat location with a refreshing coastal vibe, East Coast Park in Singapore would be an excellent option. It's a huge park that runs along the eastern coast and provides a variety of recreational activities and serene surroundings. You can enjoy a peaceful retreat experience in the retreat centers of this area, engage in team-building activities on the beach, go cycling, and take in the scenic views of the park.
2. Marina Bay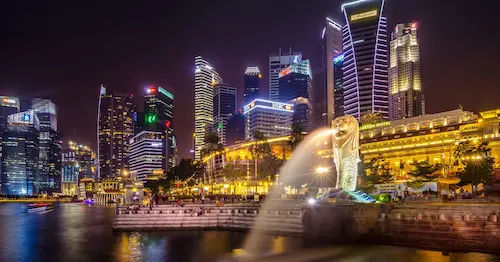 Marina Bay is a great retreat location that features a modern and sophisticated vibe, iconic skyline, and lively setting. The retreat venues in this area offer stunning cityscape views and provide easy access to various attractions. With luxurious hotels, advanced facilities, and close proximity to famous landmarks such as Gardens by the Bay and Marina Bay Sands, it's an ideal option for blending business with leisure.
3. Singapore Botanic Gardens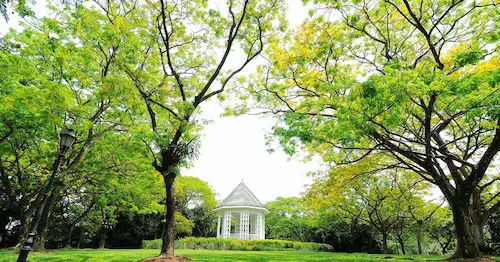 The Singapore Botanic Gardens is a peaceful and beautiful oasis located in the city center. Retreat centers situated within or nearby offer a serene atmosphere surrounded by lush greenery. This tranquil environment is perfect for holding workshops, team-building exercises, and moments of reflection amidst picturesque landscapes. No new information or facts were added in this rewrite.
4. Sentosa Island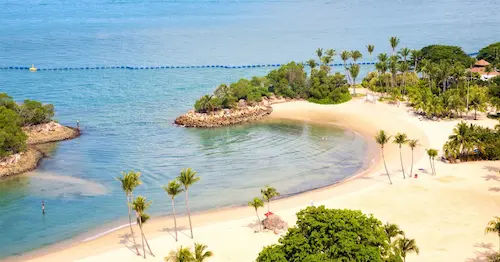 Sentosa Island is a tropical paradise located near the southern coast of Singapore. It's surrounded by lush greenery and beautiful beaches, making it a perfect retreat destination. Sentosa Island has world-class resorts which offer comprehensive facilities and amenities for team-building activities and relaxation. It is an ideal place to escape from the hustle and bustle of the city.
5. Dempsey Hill
Dempsey Hill is a peaceful and picturesque location surrounded by beautiful greenery and historical buildings. The area has been refurbished and is now home to art galleries, fancy restaurants, and small shops. It is a perfect place for a retreat, offering a tranquil and secluded environment where teams can unwind, attend workshops, and appreciate the one-of-a-kind ambiance.
Outdoor Team Building Venues Singapore
Choosing the right outdoor team building venue in Singapore can significantly impact the success of a team building event. By considering factors such as location, facilities, activities, and safety, organizations can select venues that provide an optimal environment for fostering teamwork, collaboration, and personal growth.
The top venues highlighted in this article, Serenity Retreats, Adventure Island, Harmony Gardens, Urban Oasis, and Horizon Heights, offer unique experiences that cater to diverse team building needs. Whether seeking tranquility, adventure, natural beauty, urban vibrancy, or panoramic views, these venues provide the ideal setting for organizations to cultivate stronger teams and achieve their goals.
Looking for more articles? Check out our recommendations below:
Frequently Asked Questions (FAQ)
If you have any questions about outdoor team building venues in Singapore, you can refer to the frequently asked questions (FAQ) about the best Outdoor Team Building Venues In Singapore below:
Are these outdoor team building venues suitable for all group sizes?
Yes, these venues cater to a range of group sizes, from small teams to large corporate gatherings. They offer flexible spaces and activities that can be tailored to accommodate different group sizes.
What is the average cost of hosting a team building event at these venues?
The cost varies depending on factors such as the venue, the duration of the event, the number of participants, and the specific activities chosen. It is best to contact the venues directly for accurate pricing information.
Can the activities be customized to align with our team's specific goals and objectives?
Yes, most outdoor team building venues offer customizable programs to meet the unique needs and objectives of each team. They work closely with organizations to design activities that align with their desired outcomes.
Are these venues suitable for both corporate teams and social groups?
Absolutely! These venues cater to a wide range of groups, including corporate teams, social groups, educational institutions, and community organizations. They can accommodate team building events for various purposes.
Are there any age restrictions or physical requirements for participating in the team building activities?
The age restrictions and physical requirements vary depending on the specific activities offered by each venue. It is advisable to check with the venue beforehand to ensure the activities are suitable for all participants.
How far in advance should we book a venue for our team building event?
It is recommended to book a venue well in advance to secure your preferred date and ensure availability. Popular venues can get booked quickly, so it's advisable to make reservations several months ahead of your planned event date.
Do the venues provide catering services or should we arrange our own food and beverages?
Some venues offer in-house catering services, while others may require you to arrange your own food and beverages. It's essential to inquire about catering options when contacting the venues.
What safety measures are in place to ensure the well-being of participants during the activities?
Safety is a top priority at these venues. They implement various safety measures, including trained facilitators, proper equipment, and risk assessments. They adhere to local safety regulations and have protocols in place to address any emergencies.
Are there any indoor facilities available in case of bad weather?
Yes, most outdoor team building venues have indoor facilities or backup options in case of inclement weather. They prioritize the comfort and convenience of participants and have alternative spaces for indoor activities if needed.
Can you provide testimonials or references from previous clients who have held team building events at these venues?
Absolutely! When contacting the venues, you can request testimonials or references from previous clients who have hosted team building events. They can provide you with firsthand experiences and feedback to help you make an informed decision.