Indoor Activities Leadership Development Singapore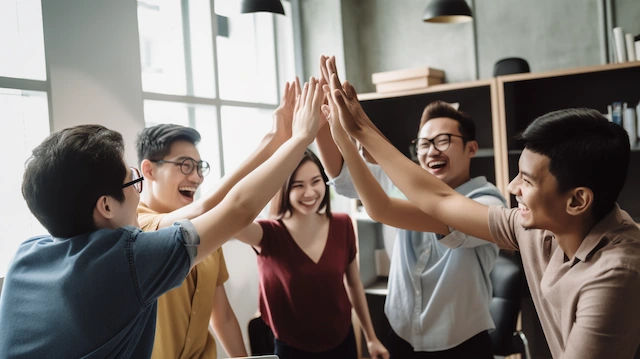 In today's competitive business landscape, effective leadership is crucial for driving success and achieving organizational goals. Singapore, known for its thriving business environment, recognizes the significance of leadership development.
To nurture and enhance leadership skills, there is a growing emphasis on engaging in indoor activities that foster personal growth, teamwork, and strategic thinking. This article presents a comprehensive guide to the 15 best indoor activities for leadership development in Singapore.
Understanding Leadership Development
Leadership development refers to the deliberate and systematic process of enhancing leadership qualities, skills, and behaviors in individuals. Investing in leadership development has numerous benefits, including improved decision-making, effective communication, and the ability to inspire and motivate others.
Indoor activities play a vital role in leadership development by providing experiential learning opportunities, fostering collaboration, and encouraging individuals to step out of their comfort zones.
Overview of Singapore's Indoor Activity Scene
Singapore boasts a vibrant indoor activity landscape, catering to various interests and objectives. The city-state offers a plethora of options for individuals and organizations seeking personal growth and team-building experiences.
Indoor activities have gained popularity due to their ability to provide controlled environments that facilitate focused learning and development. From adventure-based challenges to creative workshops, Singapore has something for everyone.
Best Indoor Activities For Leadership Development In Singapore
1) Terrarium Workshop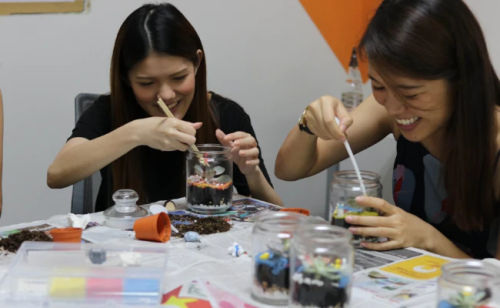 Terrarium workshops have emerged as a unique and engaging indoor activity for leadership development in Singapore. Participants have the opportunity to create and nurture their miniature ecosystems within glass containers.
The process involves selecting plants, arranging them aesthetically, and understanding the importance of providing suitable conditions for growth. This activity promotes leadership development and team building by encouraging decision-making, problem-solving, and nurturing a sense of responsibility.
2) Art Jamming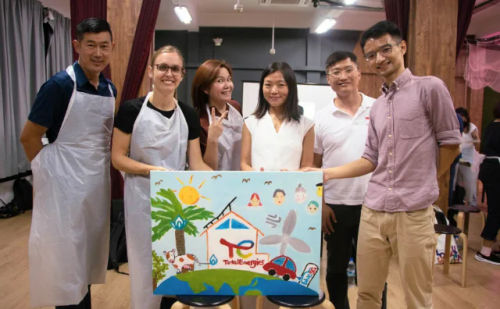 Art jamming has gained popularity as an indoor activity that fosters creativity, self-expression, and leadership development. Participants engage in a relaxed and collaborative environment where they can freely express their artistic abilities and explore their imagination. Art jamming sessions involve painting, drawing, or crafting, allowing individuals to unleash theiter creativity and develop critical thinkers.
Engaging in art jamming promotes leadership development by encouraging individuals to think outside the box, take risks, and embrace experimentation. As participants immerse themselves in the creative process, they develop skills such as problem-solving, adaptability, and resilience. Art jamming also nurtures effective communication and collaboration, as individuals exchange ideas, provide feedback, and work together to create meaningful artwork.
3) Team-building Escape Rooms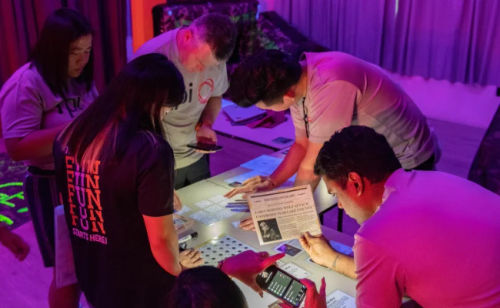 Escape rooms provide thrilling and immersive experiences where teams must work together to solve puzzles, find clues, and escape within a set time limit. This activity enhances critical thinking, communication, and problem-solving skills while promoting teamwork and collaboration.
4) Leadership Workshops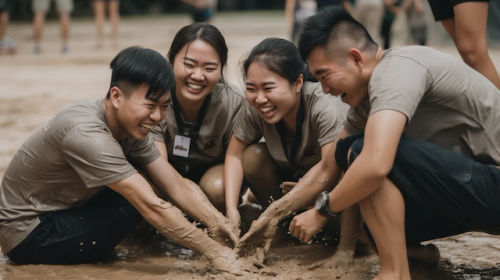 Conducting leadership workshops led by experienced facilitators can offer valuable insights into effective leadership styles, strategies, and techniques. These workshops provide opportunities for self-reflection, learning from real-life examples, and developing leadership competencies.
5) Role-playing Simulations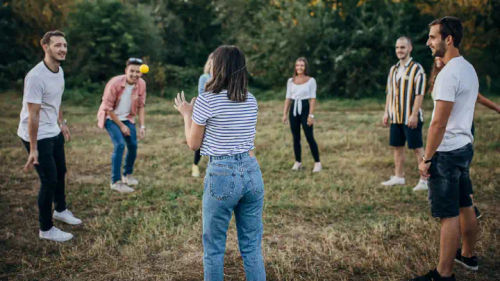 Role-playing simulations allow participants to step into various leadership roles and experience different scenarios. By simulating real-life situations, individuals can practice decision-making, conflict resolution, and negotiation skills, enhancing their leadership capabilities.
6) Communication Skills Training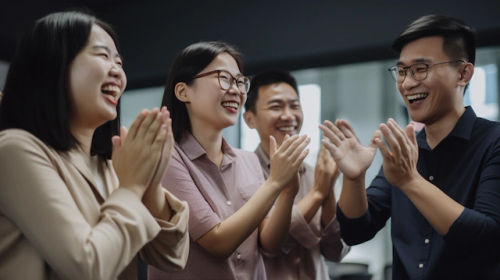 Effective communication is a cornerstone of leadership. Communication skills training activities, such as workshops or interactive exercises, help individuals improve their verbal and nonverbal communication, active listening, and persuasive speaking skills.
7) Problem-solving Challenges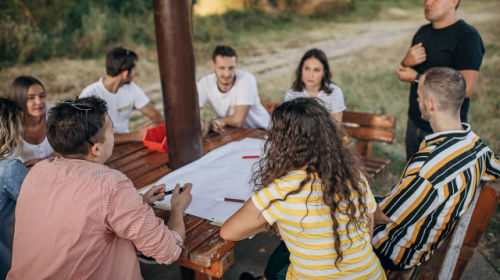 Engaging in problem-solving challenges, such as brain teasers, logic puzzles, or business case studies, can sharpen critical thinking and analytical skills. These activities encourage individuals to think creatively, analyze complex situations, and make informed decisions.
8) Leadership Assessments and Feedback Sessions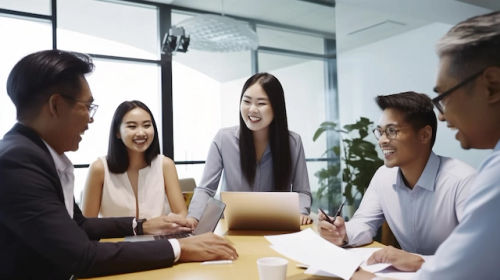 Leadership assessments, combined with feedback sessions, provide individuals with valuable insights into their leadership strengths and areas for development. These activities foster self-awareness and allow leaders to identify opportunities for growth and improvement.
9) Team-building Cooking Classes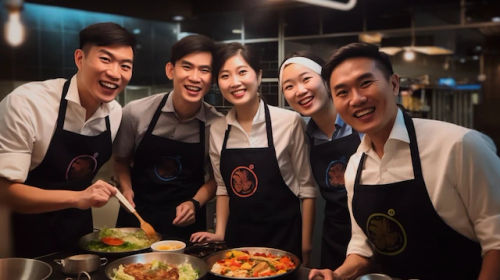 Cooking classes offer a unique and enjoyable team-building experience. Participants collaborate to prepare a meal, fostering effective communication, coordination, and delegation skills. Cooking activities also emphasize the importance of creativity, adaptability, and working under pressure.
10) Improvisation Workshops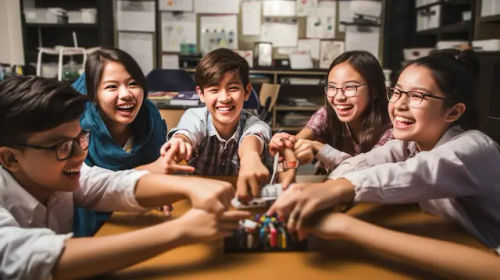 Improv workshops encourage spontaneity, adaptability, and quick thinking. Participants engage in interactive exercises that enhance communication, teamwork, and problem-solving abilities. Improv activities also promote creativity and innovation in leadership.
11) Leadership Retreats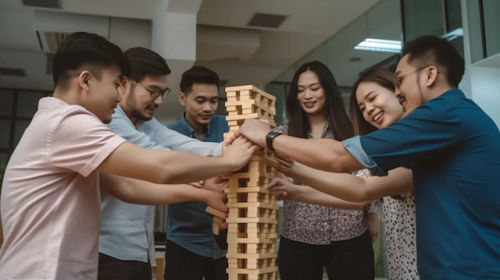 Leadership retreats provide an immersive and focused environment for leadership development. These multi-day programs incorporate various activities, such as team challenges, workshops, and reflection sessions, enabling leaders to deepen their understanding of themselves and their leadership styles.
12) Emotional Intelligence Training
Emotional intelligence plays a vital role in effective leadership. Emotional intelligence training activities, including self-assessments, group discussions, and role-playing exercises, help individuals develop empathy, self-awareness, and relationship-building skills.
13) Business Strategy Games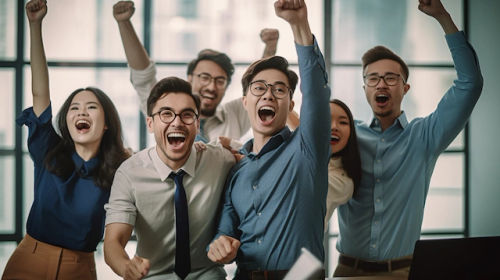 Business strategy games, such as simulations or strategic board games, enable participants to experience the complexities of decision-making in a competitive business environment. These activities enhance strategic thinking, problem-solving, and teamwork skills.
14) Leadership Panel Discussions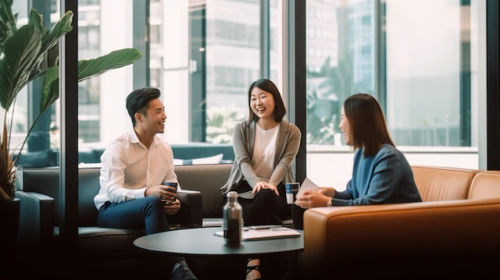 Organizing panel discussions with successful leaders from various industries allows participants to gain insights and learn from their experiences. Panel discussions provide opportunities for Q&A sessions and inspire individuals to develop their leadership skills.
15) Creative Problem-solving Workshops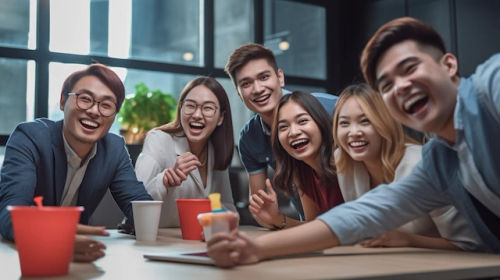 Creative problem-solving workshops introduce techniques like design thinking or brainstorming sessions. These team bonding activities encourage individuals to think outside the box, generate innovative solutions, and collaborate effectively in solving complex problems.
Indoor Activities Leadership Development Singapore
Leadership development is a crucial investment for organizations and individuals aiming to thrive in today's competitive landscape. Singapore's indoor activity scene offers a wide array of engaging experiences that promote leadership development, personal growth, and teamwork.
By participating in team building opportunities like terrarium workshops and art jamming, individuals can develop essential leadership qualities while nurturing their creativity and collaboration skills.
As Singapore continues to foster a culture of leadership development, embracing these indoor activities can unlock the potential for growth and success in leaders of tomorrow.
Looking for more articles? Check out our recommendations below:
Frequently Asked Questions (FAQs)
If you have any questions about indoor activities for leadership development in Singapore, you can refer to the frequently asked questions (FAQs) about the indoor activities for leadership development in Singapore below:
Why focus on indoor activities for leadership development?
Indoor team building activities provide controlled environments that facilitate focused learning, collaboration, and personal growth. They offer opportunities for experiential learning, teamwork, and strategic thinking, making them ideal for leadership development programs.
What are some benefits of investing in leadership development activities?
Investing in leadership development activities can result in improved decision-making, enhanced communication and collaboration, improve employee morale, increased employee engagement and satisfaction, and the development of future leaders within organizations.
How diverse is Singapore's indoor activity scene?
Singapore's indoor activity scene is highly diverse, catering to various interests and objectives. It includes activities such as terrarium workshops, art jamming, escape rooms, leadership workshops, cooking classes, and more, providing a wide range of options for leadership development.
What is the significance of terrarium workshops for leadership development?
Terrarium workshops promote leadership development by encouraging decision-making, problem-solving, and responsibility. Participants learn about balance, adapt positive change, and teamwork as they create and nurture miniature ecosystems, enhancing their leadership skills.
How does art jamming contribute to leadership development?
Art jamming nurtures leadership development by fostering creativity, innovation, and collaboration. It encourages individuals to think outside the box, take risks, and embrace experimentation, enhancing problem-solving and effective communication skills.