Best Plants For Closed Terrarium Singapore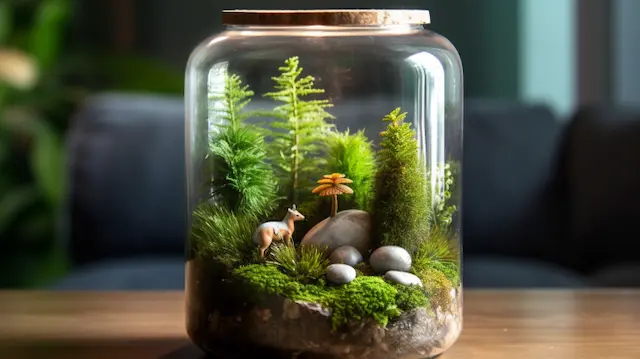 Closed terrariums have become a popular way to bring a touch of nature indoors in Singapore. These miniature ecosystems housed within glass containers offer a captivating display of terrarium plants thriving in their own self-contained environment.
Whether you're a seasoned terrarium enthusiast or a beginner looking to embark on a green journey, selecting the right plants is key to creating a successful closed terrarium. In this article, we'll explore the best terrarium plants for closed terrariums in Singapore, ensuring your own terrarium flourishes with vibrant and healthy plant species.
Importance of Choosing the Right Plants for Closed Terrariums
When it comes to closed terrariums, choosing the right terrarium plants is of utmost importance. The plants you choose should be able to thrive in the unique conditions of a closed terrarium, which typically offers limited airflow and higher humidity levels.
Opting for terrarium plants that can adapt to lower light conditions is also essential since direct sunlight is usually filtered or blocked by the glass enclosure. By carefully selecting suitable terrarium plants, you'll increase the chances of your own terrarium's success and create a harmonious and visually appealing display.
Factors to Consider When Selecting Terrarium Plants
When selecting terrarium plants for your closed terrarium in Singapore, consider the following factors:
Light Requirements: Choose terrarium plants that can thrive in low light conditions since direct sunlight is usually filtered or blocked by the glass enclosure.
Humidity Tolerance: Opt for terrarium plants that can handle higher levels of humidity, as closed terrariums provide a humid microclimate.
Growth Habits: Select compact and slow-growing terrarium plants to prevent overcrowding and maintain a balanced terrarium ecosystem.
Compatibility: Ensure the plants you choose are compatible with each other in terms of growth rates and maintenance needs.
Top 10 Plants for Closed Terrariums in Singapore
Here are ten recommended terrarium plants for closed terrariums in Singapore in 2023:
1. Smoky Rose (Selaginella kraussiana)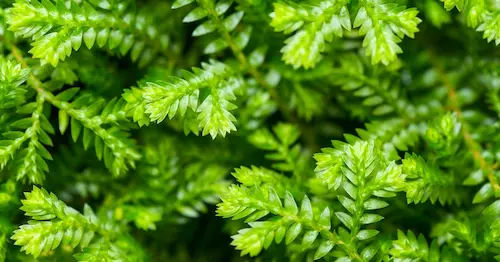 Also known as the "smoky rose plant," this delicate fern-like terrarium plant thrives in humid environments and adds a unique touch to your closed terrarium.
2. Air Plants (Tillandsia spp.)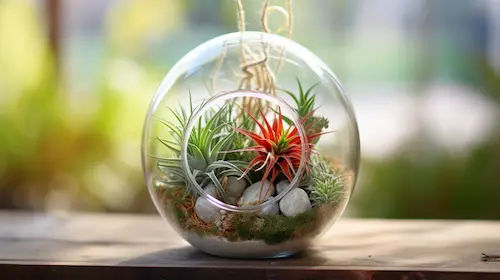 Air plants are popular choices for closed terrariums as they don't require soil and can adapt to various light conditions, including low light.
3. Golden Pothos (Epipremnum aureum)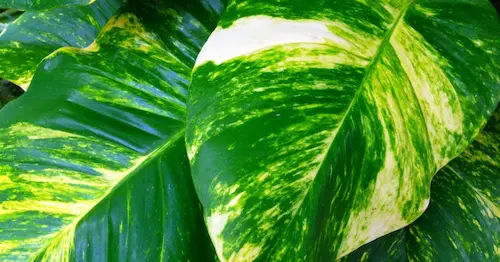 The golden pothos is a versatile terrarium plant that can tolerate low light and adds lush greenery with its trailing vines. It's a flowering plant belonging to the Araceae family.
4. Bunny Ear Cactus (Opuntia microdasys)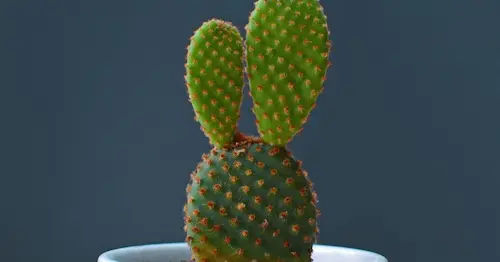 This succulent terrarium plant, with its flat, oval pads resembling bunny ears, is a charming addition to your closed terrarium. It thrives in drier terrarium environments.
5. Polka Dot Plant (Hypoestes phyllostachya)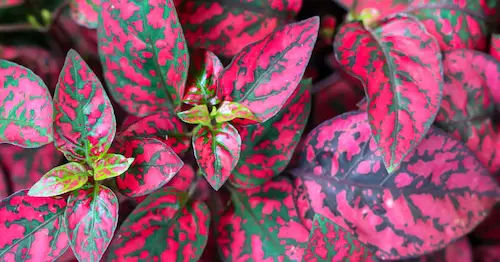 The polka dot plant is a very appealing plant with its speckled leaves in various shades of pink, red, or white. It thrives in medium to bright indirect light.
6. Miniature Fittonia (Fittonia spp.)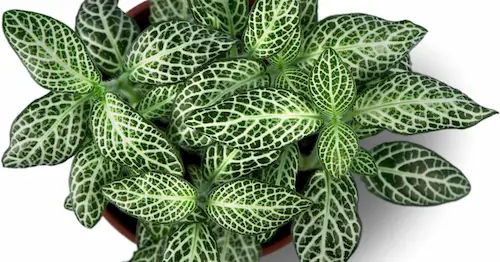 Also known as nerve plants, miniature Fittonia plants have striking veined foliage in vibrant colors, making them eye-catching additions to closed terrariums.
7. Baby's Tears (Soleirolia soleirolii)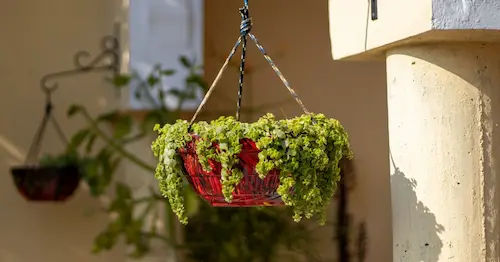 Baby's tears is a lush terrarium plant with tiny, vibrant green leaves that cascade and thrive in high humidity environments.
8. Peperomia (Peperomia spp.)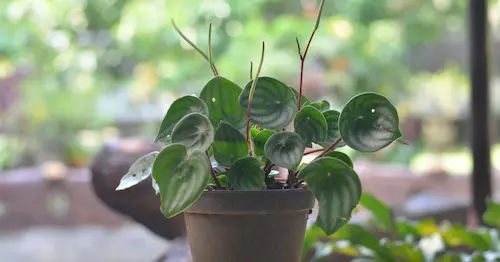 Peperomia is a popular choice for closed terrariums due to its attractive foliage patterns and its ability to tolerate low light conditions.
9. Miniature Orchids (Orchidaceae family)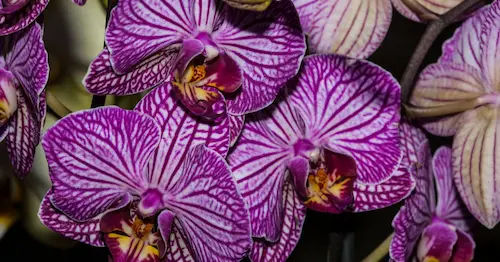 Miniature orchids are exquisite flowering plants that can add a touch of elegance to your closed terrarium. Choose orchid species that thrive in humid environments.
10. Spiderwort (Tradescantia spp.)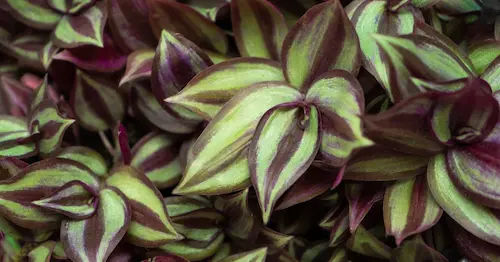 Spiderwort is an easy-care terrarium plant with trailing foliage and produces interesting flower spikes. It can tolerate various light conditions, including low light.
Care and Maintenance Tips for Closed Terrarium Plants
To ensure the health and longevity of your closed terrarium plants, follow these care and maintenance tips:
Water sparingly: Monitor the moisture levels and only water your terrarium plants when the soil feels slightly dry to prevent overwatering and root rot.
Avoid direct sunlight: Place your closed terrarium in an area with indirect or filtered sunlight, as direct sunlight can lead to excessive heat and damage the plants.
Regular inspection: Check your terrarium plants for any signs of pests or diseases, such as yellow leaves. Take appropriate measures, such as removing affected leaves or using organic pest control methods.
Pruning: Trim any overgrown or yellowing leaves from your terrarium plants to maintain the desired shape and appearance.
Cleaning: Keep the glass container of your closed terrarium clean from dust or residue to allow maximum light penetration and maintain a clear view of your terrarium plants.
Additional Decorative Elements for Closed Terrariums
Enhance the visual appeal of your closed terrarium with these additional decorative elements:
Miniature figurines: Add adorable miniature figurines, such as animals or fairies, to create a whimsical scene within your closed terrarium.
Colored stones: Use small colored stones to create layers or patterns in your closed terrarium, adding visual interest and texture.
Moss: Incorporate different types of moss, such as sheet moss or mood moss, to create a lush and natural look within your terrarium.
Colored sand: Layer different colors of sand to create unique patterns and textures in your closed terrarium, adding a splash of color.
Seashells or driftwood: Introduce natural elements like seashells or small pieces of driftwood to bring a touch of the coastal vibe into your closed terrarium.
Terrarium Shops and DIY Terrarium Kits
If you're looking to create your own closed terrarium but don't know where to start, consider visiting local terrarium shops or exploring DIY terrarium kits. Terrarium shops offer a wide selection of terrarium plants, materials, and expert guidance to help you kickstart your terrarium journey.
DIY terrarium kits provide convenience and often come with all the necessary components, including terrarium containers, soil, plants, and decorative elements. These kits are perfect for beginners or those who prefer a hassle-free way to create their own terrariums.
Terrarium Workshops in Singapore
For a hands-on experience and further guidance, attending terrarium workshops can be a great option. In Singapore, there are various terrarium workshops available where you can learn the art of terrarium-making from experienced instructors. These terrarium workshops provide step-by-step instructions, valuable tips, and a fun environment to create your own terrarium masterpiece.
Whether you're a beginner or an experienced terrarium enthusiast, attending a terrarium workshop can expand your knowledge and allow you to connect with like-minded individuals.
Best Plants For Closed Terrarium Singapore
Creating a closed terrarium in Singapore allows you to bring nature indoors and create a captivating display of thriving terrarium plants. By selecting the right plants, considering factors such as light requirements and humidity tolerance, and following proper care and maintenance tips, you can create a beautiful and thriving closed terrarium.
Explore terrarium shops, DIY terrarium kits, and consider attending terrarium making workshops to enhance your terrarium-making skills. Get started on your terrarium journey and enjoy the beauty and tranquility of your own closed terrarium masterpiece.
Looking for more articles? Check out our recommendations below:
Frequently Asked Questions (FAQ)
If you have any questions about plants for closed terrariums in Singapore, you can refer to the frequently asked questions (FAQ) about the best Plants For Closed Terrariums In Singapore below:
Can I include carnivorous plants in my closed terrarium?
It's generally not recommended to include carnivorous plants in closed terrariums as they require a different soil composition and specific feeding conditions.
How do I deal with yellow leaves on my closed terrarium plants?
Yellow leaves can indicate overwatering or lack of sunlight. Adjust your watering schedule and ensure the terrarium plants are receiving adequate indirect light.
Can I use artificial lighting for my closed terrarium?
Yes, you can use artificial lighting, such as grow lights, to supplement natural light and ensure your closed terrarium plants receive sufficient light for their growth.
How often should I clean the inside of my closed terrarium?
It's a good practice to clean the inside of your closed terrarium periodically to remove any dust or residue that may hinder light penetration. Aim for cleaning every few months or as needed.
Can I use plants with yellow leaves in my closed terrarium?
Yellow leaves plants can indicate various issues, such as overwatering or nutrient deficiencies. It's best to avoid using plants with yellow leaves in your closed terrarium to maintain the overall health and aesthetics of the terrarium.
Where can I find the best plants for closed terrariums in Singapore, and which terrarium shops should I visit?
To find the best plants for closed terrariums in Singapore, visit reputable terrarium shops that offer a wide range of plant options suited for high-humidity environments. One such terrarium shop is Lush Glass Door, which provides expert advice on plant selection and care to help you create a thriving and visually appealing closed terrarium.