Terrarium Shop Singapore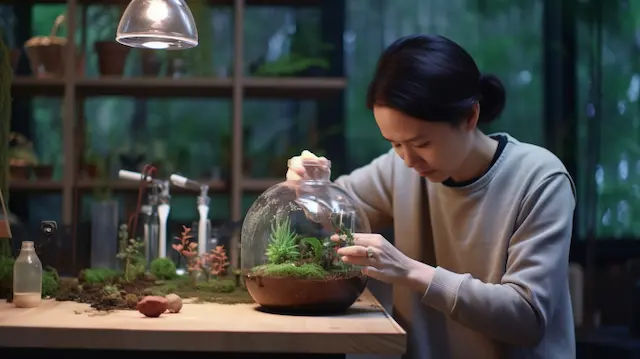 Terrariums have emerged as captivating indoor gardens, combining artistry and nature in a self-contained ecosystem. As their popularity continues to soar, finding the best terrarium shops in Singapore has become crucial for enthusiasts and beginners alike.
The right shop can make all the difference, offering a diverse selection of quality products, unique designs, and knowledgeable staff who can guide customers through the fascinating world of terrariums.
Best Terrarium Shops in Singapore
1) Terrarium Singapore
Terrarium Singapore is a top-notch terrarium workshop provider known for providing a vast selection of high-quality terrarium supplies for their terrarium workshops. With a focus on creativity and innovation, they offer a diverse range of designs, from classic terrariums to unique and contemporary creations. Their knowledgeable staff are always ready to provide expert advice and guide customers in selecting the perfect terrarium for their needs.
2) Terrarium Workshop Singapore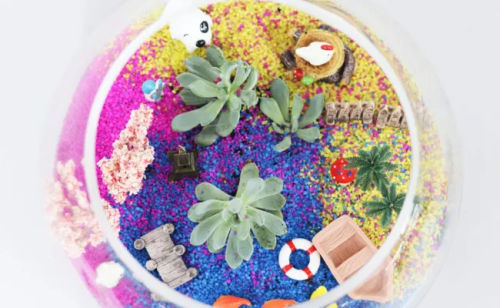 As the name suggests, Terrarium Workshop Singapore goes beyond being just a shop—it's a hub for learning and exploration. They offer interactive terrarium workshops where participants can get hands-on experience in building their own terrariums. With experienced instructors and a wide range of materials to choose from, Terrarium Workshop Singapore ensures that participants leave with not just a terrarium but also a newfound appreciation for these miniature ecosystems.
3) Terrarium4U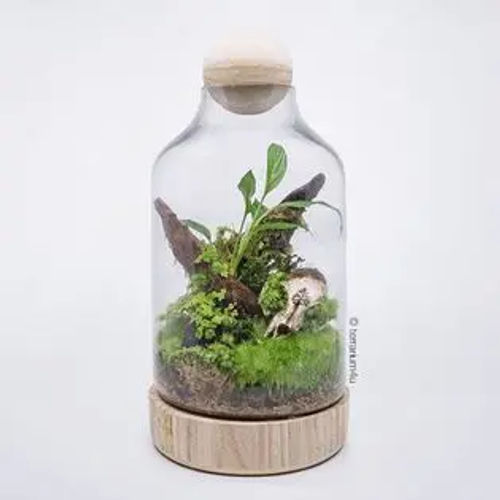 Terrarium4U is a go-to destination for terrarium enthusiasts seeking high-quality products and exceptional service. With a wide selection of air plants, containers, and accessories, customers can mix and match to create their dream terrarium. Terrarium4U takes pride in providing detailed care instructions and advice, ensuring that customers have all the information they need to maintain their terrariums and keep them thriving.
4) Green Banana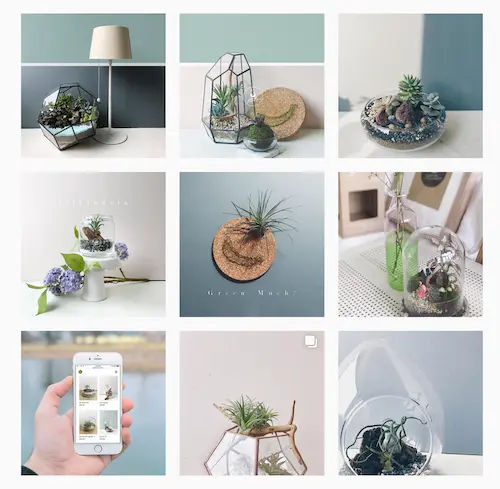 Green Banana is a boutique terrarium shop known for its minimalist and modern designs. Their terrariums often feature sleek geometric containers and carefully curated plant arrangements. Green Banana emphasizes simplicity and elegance, offering customers a stylish way to incorporate nature into their homes or offices. With their attention to detail and contemporary aesthetic, Green Banana has become a favorite among design-conscious individuals.
5) The Plant Story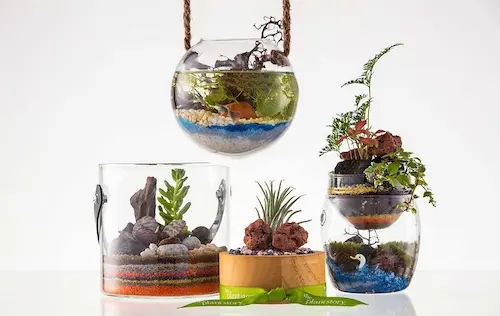 The Plant Story is more than just a terrarium shop—it's an immersive botanical experience. Set in a tranquil garden, this unique shop offers a wide variety of terrariums that capture the beauty and wonder of nature. Customers can explore the shop's enchanting display, learn about different plant species, and even participate in terrarium workshops and guided tours. The Plant Story is a haven for nature lovers and a place where one can reconnect with the beauty of the natural world.
6) InOut Atelier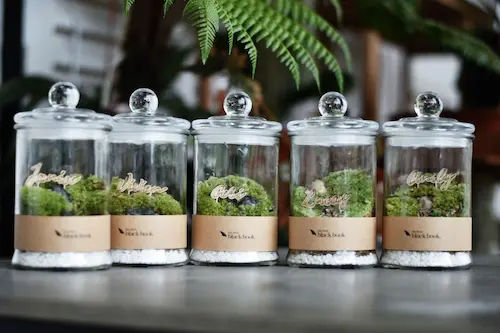 InOut Atelier specializes in creating captivating terrariums that add a touch of whimsy to any space. Their designs often feature miniature figurines, fairy lights, and other enchanting elements that bring the terrarium to life. InOut Atelier's terrariums are a perfect blend of imagination and craftsmanship, making them ideal gifts for both children and adults who appreciate the magic of terrariums.
7) J2 Terrarium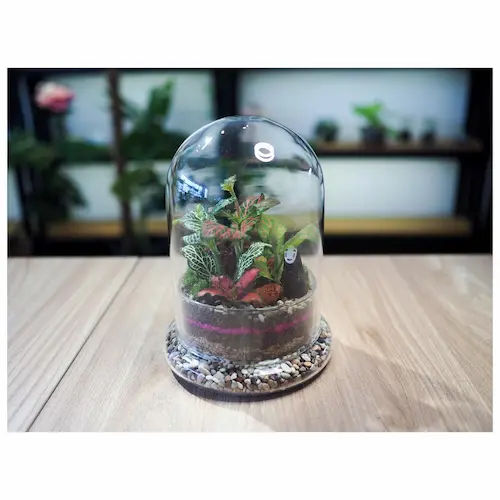 J2 Terrarium is a terrarium shop that prides itself on its commitment to quality and customer satisfaction. Their terrariums are crafted with precision and care, using premium materials and indoor plants. J2 Terrarium offers a wide range of terrarium designs, catering to different styles and preferences. With their dedication to excellence, J2 Terrarium has built a loyal customer base who appreciate their meticulous craftsmanship and reliable service.
8) Lush Glass Door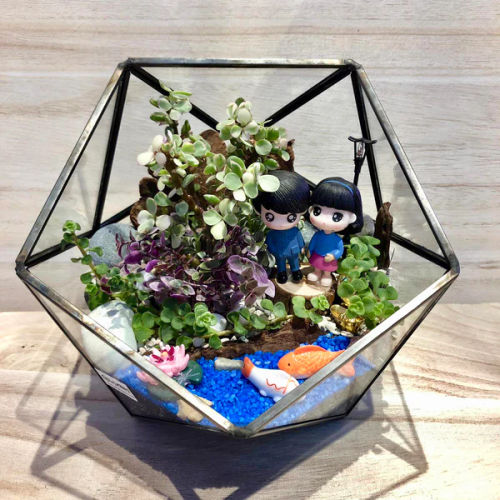 Lush Glass Door is a terrarium shop that exudes elegance and sophistication. Their exquisite terrarium designs are meticulously crafted, incorporating lush greenery, delicate ornaments, and intricate glass containers. Each terrarium is a work of art, combining nature and aesthetics in perfect harmony. Lush Glass Door also offers customization options, allowing customers to create personalized terrariums that reflect their individual style.
9) Floral Garage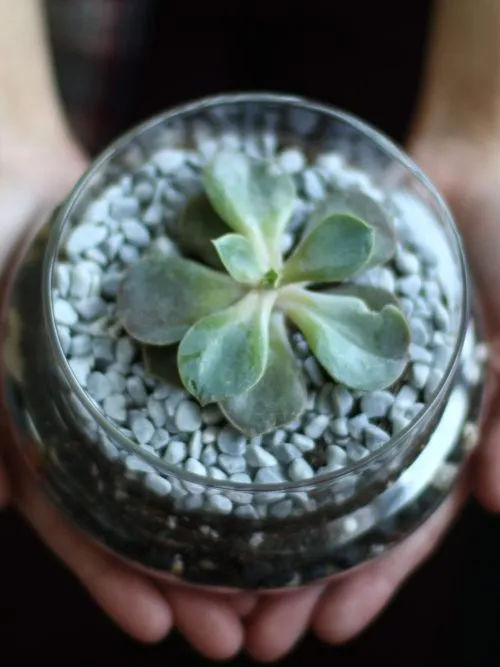 Floral Garage is a multi-faceted floral and terrarium shop that offers a wide range of products and services. Their terrariums are known for their creativity and attention to detail, often incorporating unique elements such as preserved flowers and personalized messages. Floral Garage provides customers with the flexibility to customize their terrariums, ensuring that each creation is a meaningful and personalized gift or decoration.
10) Mason Home Decor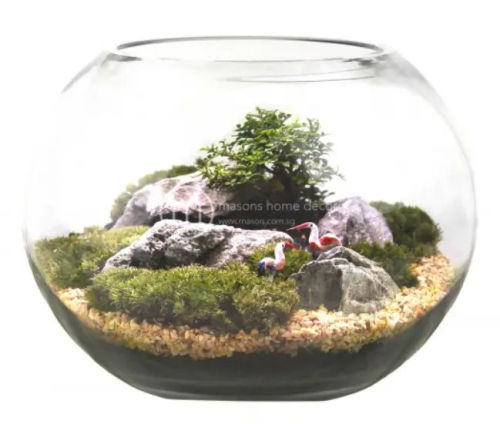 Mason Home Decor is a terrarium shop that embraces a rustic and vintage aesthetic. Their terrariums are often housed in charming glass containers, such as mason jars or vintage apothecary bottles, lending a nostalgic and cozy vibe to any space. With their emphasis on simplicity and nostalgia, Mason Home Decor offers customers a delightful way to add a touch of vintage charm to their surroundings.
11) Love in a Bottle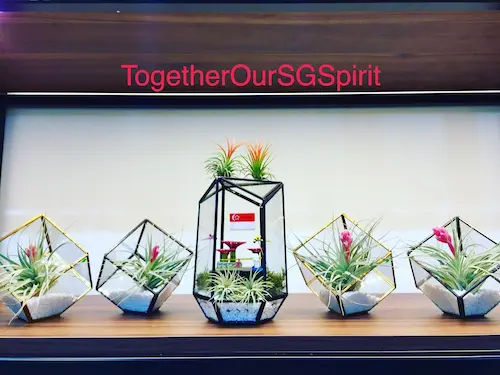 Love in a Bottle specializes in creating enchanting and romantic terrariums that make perfect gifts for special occasions. Their designs often feature delicate blooms, soft colors, and elegant glass containers. Love in a Bottle's terrariums are meticulously crafted to convey emotions and capture the essence of love, making them ideal presents for weddings, anniversaries, or Valentine's Day.
12) Far East Flora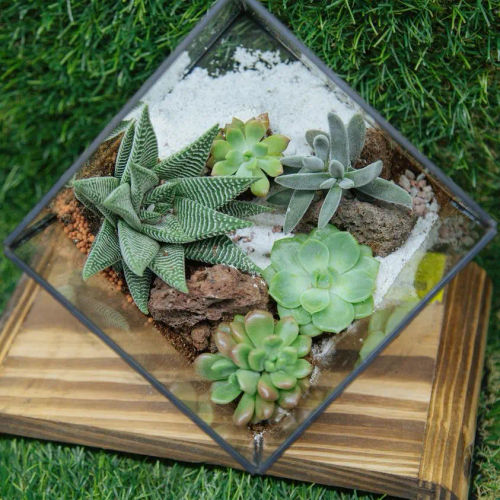 Far East Flora is a renowned florist and garden center that also offers a wide selection of terrariums. With decades of experience in the industry, they have built a reputation for providing high-quality plants and horticultural expertise. Far East Flora's terrariums are crafted with precision and care, showcasing a harmonious blend of plant varieties and creative designs. With their extensive range of products and reliable service, Far East Flora is a trusted destination for both seasoned gardeners and terrarium enthusiasts.
13) The Orijean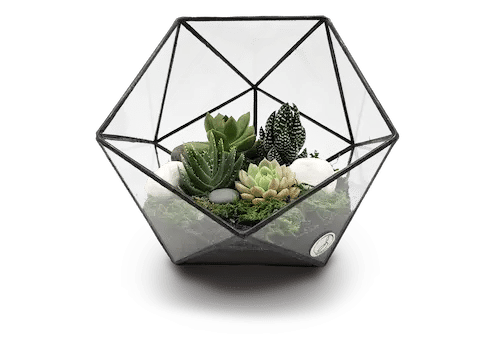 The Orijean is a terrarium shop that specializes in creating terrariums that evoke a sense of tranquility and Zen. Inspired by Japanese aesthetics, their designs often feature minimalist compositions, natural elements, and soothing color palettes. The Orijean's terrariums are designed to bring a sense of calm and serenity to any space, making them a popular choice for those seeking a peaceful oasis in their busy lives.
14) A Tilly A Day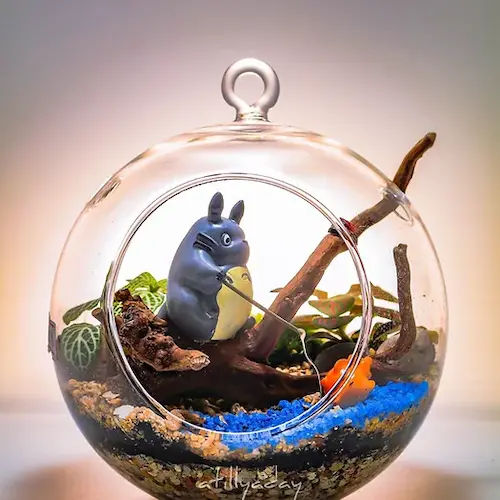 A Tilly A Day is a whimsical and playful terrarium shop that embraces creativity and imagination. Their terrarium designs often feature adorable miniature figurines, cartoon characters, and colorful accents. A Tilly A Day's terrariums are perfect for those looking to add a touch of joy and whimsy to their space, making them ideal gifts for children and the young at heart.
15) Ecoponics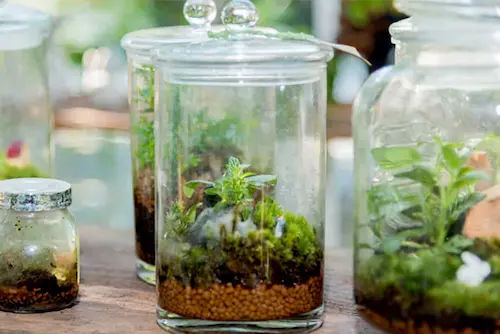 Ecoponics is a terrarium shop with a focus on sustainable and eco-friendly practices. They prioritize using organic materials, promoting recycling, and minimizing waste in their terrarium creations. Ecoponics also offers workshops and educational initiatives to raise awareness about eco-conscious terrarium making. With their commitment to sustainability, Ecoponics appeals to environmentally conscious individuals who want to make a positive impact through their terrarium hobby.
16) Zookeeper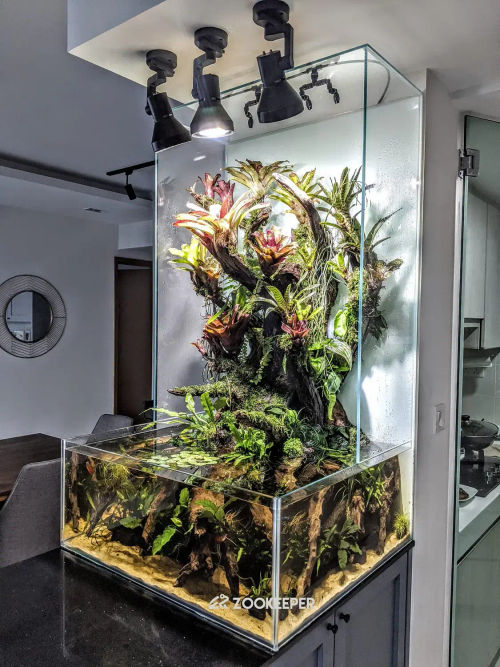 Zookeeper is a unique terrarium shop that combines terrariums with a touch of whimsy and creativity. Their designs often incorporate adorable animal figurines, creating delightful and imaginative scenes within the terrarium. Zookeeper's terrariums appeal to both children and adults who appreciate the charm of animal-inspired terrariums, providing a whimsical touch to any space.
17) FittoniaMania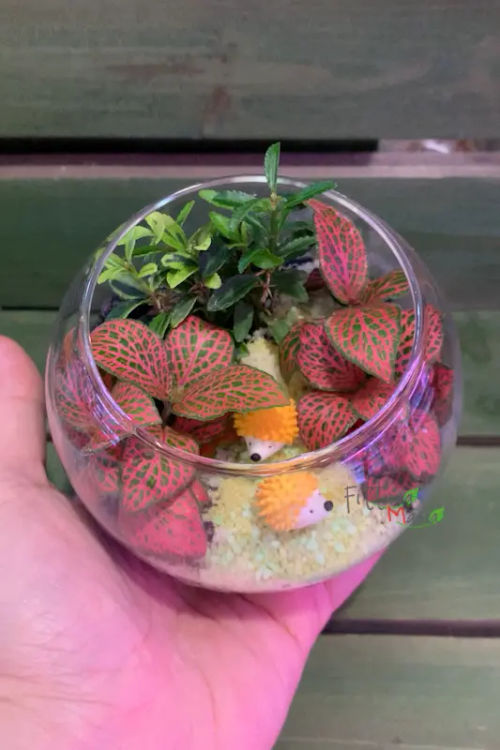 FittoniaMania is a terrarium shop that specializes in terrariums featuring the vibrant and striking Fittonia plant. Known for its distinctive patterned leaves, Fittonia adds a pop of color and visual interest to any terrarium. FittoniaMania offers a variety of terrarium designs that showcase the beauty of Fittonia, allowing customers to create eye-catching and unique displays.
18) Mosto Terrarium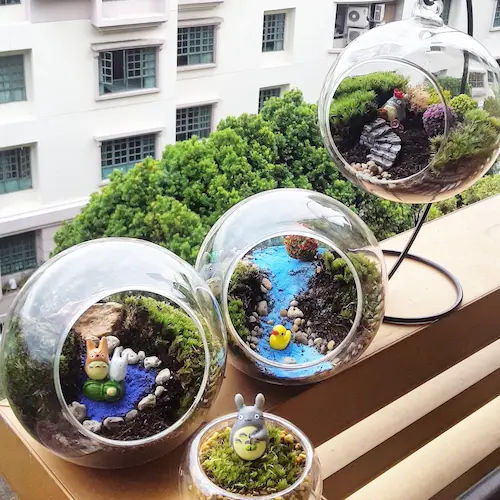 Mosto Terrarium is a terrarium shop known for its commitment to craftsmanship and attention to detail. Their terrariums feature meticulous arrangements of plants, stones, and decorative elements, creating visually stunning and balanced compositions. Mosto Terrarium's designs often evoke a sense of harmony and serenity, making them ideal for creating peaceful and tranquil spaces.
19) Little Flower Hut
Little Flower Hut is a florist and terrarium shop that offers a wide range of beautifully crafted terrariums. Their designs often feature a harmonious blend of plants, flowers, and natural elements, creating a seamless integration of colors and textures. Little Flower Hut's terrariums are meticulously arranged, reflecting their passion for floral and botanical artistry.
20) Green Capsule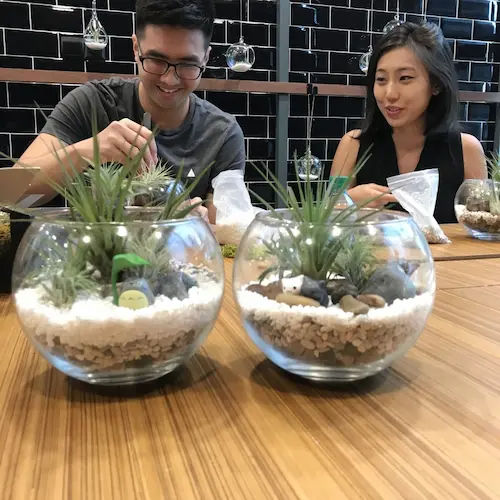 Green Capsule is an award-winning terrarium shop that strives to push the boundaries of traditional terrarium designs. Their unique and innovative creations often incorporate unusual elements such as driftwood, rocks, and shells. Green Capsule's terrariums are ideal for those looking to spice up their space with bold and daring designs. With their creative flair and eye-catching compositions, Green Capsule is a go-to destination for those looking to create statement pieces.
Terrarium Shop Singapore
From Terrarium Singapore's commitment to quality products to Terrarium Workshop Singapore's
dedication to education and hands-on experiences, each shop brings something unique to the table.
Whether you're drawn to the elegance of Terrarium Singapore, the creativity of Love in a Bottle, or the sustainability focus of Terrarium Workshop Singapore, there is a terrarium shop in Singapore that will capture your imagination and provide you with a memorable terrarium experience. So, venture into these terrarium havens, explore the diverse designs, and let the beauty of these miniature ecosystems bring nature's enchantment into your life.
Visit the shops in person or explore their online platforms to discover your favorite terrarium products and services, and let the captivating world of terrariums transform your living spaces into green and serene havens.
Looking for more articles? Check out our recommendations below:
Frequently Asked Questions (FAQs)
If you have any questions about the best terrarium shops in Singapore, you can refer to the frequently asked questions (FAQs) about the best terrarium shops in Singapore below:
Can I customize my terrarium?
Many terrarium shops offer customization options with DIY terrarium kits, allowing you to personalize your terrarium to reflect your style and preferences. You can choose specific plants, container designs, decorative elements, and even incorporate personalized messages or figurines. Discuss your ideas with the shop's staff to explore the available customization options.
How do I care for a terrarium?
Terrarium care typically involves providing the right amount of light, water, and occasional pruning. The specific care instructions may vary depending on the succulent terrarium or plant species and the terrarium design. Terrarium shops often provide care guides or can offer personalized advice on maintaining your terrarium. Regular observation and adjustment of watering and light conditions are key to ensuring the long-term health of your visually stunning terrariums.
What factors should I consider when choosing a terrarium shop?
When selecting a terrarium shop, consider factors such as the variety and quality of plants and materials available, the shop's reputation and customer reviews, the level of customization offered, your creative gardening needs, and the knowledge and assistance provided by the staff. It's also essential to assess their commitment to sustainability and eco-friendly practices if those are important to you.
Can terrariums be placed in any location in my home?
Most terrariums thrive in bright, indirect light conditions. It's important to consider the lighting requirements of the specific plants in your terrarium and choose a suitable location accordingly. Avoid placing your own terrarium in direct sunlight or extremely dark areas. Consult with the terrarium shop or do some research on the lighting needs of your chosen terrarium plants to find the best spot in your home.