Morale Boosters Singapore
Maintaining high morale in the workplace is essential for fostering a positive work environment and driving employee satisfaction and productivity. In Singapore's dynamic business landscape, where competition is fierce and demands are high, implementing effective morale boosters becomes even more crucial.
In this article, we will explore fun morale boosters specifically designed for the workplace in Singapore in 2023. These creative initiatives aim to uplift employee spirits, enhance team building, and promote a healthy work-life balance.
Understanding Workplace Morale
Workplace morale refers to the overall emotional and psychological well-being of employees within an organization. It directly impacts their motivation, job satisfaction, and willingness to go the extra mile. In the context of Singapore, workplaces face unique challenges due to the fast-paced nature of industries and cultural diversity. High stress levels, long working hours, and pressure to meet targets can take a toll on employee morale. Understanding the importance of morale and the specific challenges faced in Singapore is crucial for developing effective strategies to boost employee spirits.
The Benefits of Fun Morale Boosters
Increased Employee Engagement: Fun morale boosters create a more engaging work environment, where employees feel enthusiastic and motivated to contribute their best efforts.
Improved Teamwork and Collaboration: By participating in enjoyable activities together, employees build stronger bonds and enhance their team building and collaboration skills.
Enhanced Job Satisfaction: Fun morale boosters help create a positive work atmosphere, leading to higher job satisfaction and a greater sense of fulfillment among employees.
Boosted Productivity: When employees are happy and motivated, they are more likely to be productive, efficient, and proactive in their work tasks.
Higher Employee Retention: Implementing morale boosters fosters a sense of loyalty and attachment to the company, reducing turnover rates and retaining valuable talent.
Fun Morale Boosters for the Workplace in Singapore
1. Team-Building Games and Activities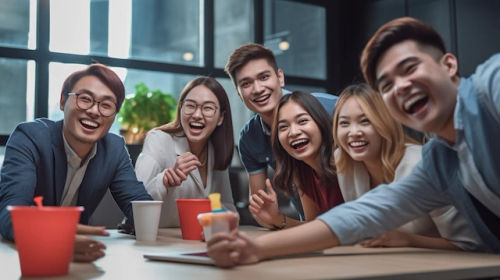 Engage employees in interactive team building games and activities that promote collaboration, communication, and problem-solving skills. These activities can range from outdoor challenges to virtual escape rooms, fostering stronger bonds and enhancing teamwork among colleagues.
2. Themed Dress-Up Days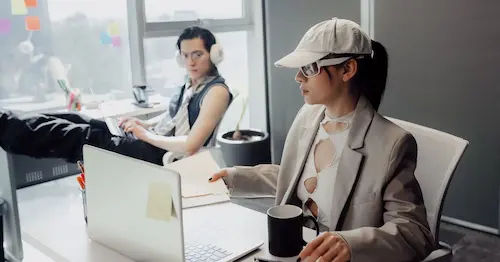 Organize themed dress-up days where employees can showcase their creativity and personalities through costumes or attire. These fun and lighthearted events allow individuals to express themselves, create a sense of camaraderie, and bring a vibrant atmosphere to the workplace.
3. Employee Recognition and Rewards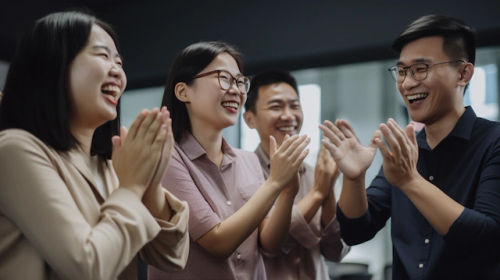 Implement an employee recognition program that acknowledges and rewards exceptional performance and contributions. Recognizing and appreciating employees' efforts publicly or through incentives and rewards not only boosts morale but also motivates them to maintain their high level of performance.
4. Office Celebrations and Events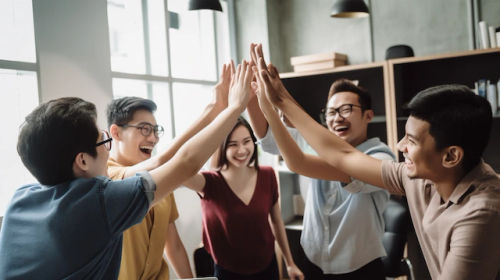 Organize regular office celebrations and events to commemorate achievements, milestones, and special occasions. These gatherings provide opportunities for employees to connect, bond, and celebrate together, fostering a sense of unity and camaraderie in the workplace.
5. Wellness Programs and Fitness Challenges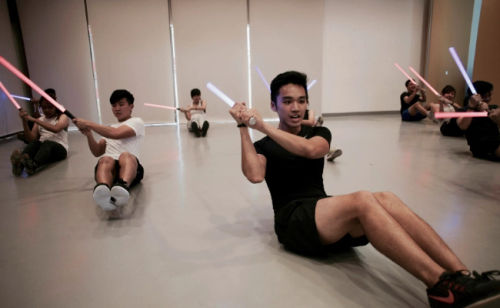 Promote employee well-being through wellness programs such as yoga classes, mindfulness sessions, or fitness challenges. These initiatives encourage a healthy work-life balance, boost physical and mental well-being, and create a positive and energized work environment.
6. Random Acts of Kindness Initiatives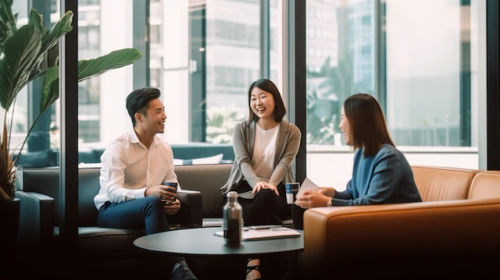 Encourage random acts of kindness among employees, such as writing uplifting notes, expressing gratitude, or performing small gestures of kindness. These initiatives create a supportive and positive work environment, fostering a culture of kindness and empathy.
7. Employee-Led Clubs or Hobby Groups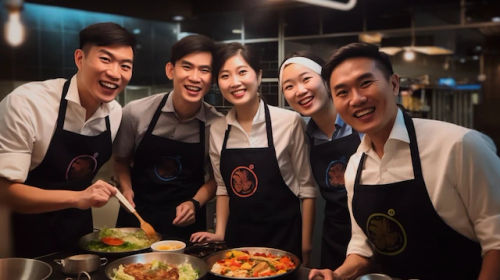 Support employee-led clubs or hobby groups where individuals with shared interests can connect, bond, and pursue activities outside of work. These groups promote a sense of belonging, encourage social interactions, and foster friendships among colleagues.
8. Flexible Work Arrangements and Work-Life Balance Support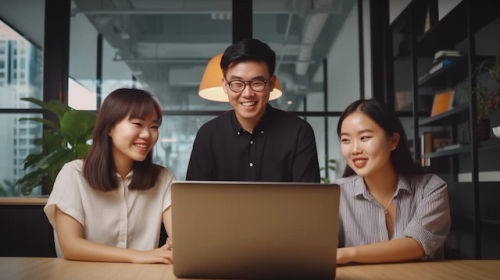 Offer flexible work arrangements such as remote work options, flexible hours, or compressed workweeks. By prioritizing work-life balance and accommodating individual needs, employees feel empowered and motivated, leading to increased satisfaction and productivity.
9. Learning and Development Opportunities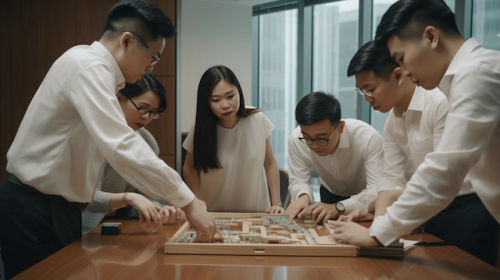 Provide learning and development opportunities for employees to enhance their skills, knowledge, and career growth. By investing in their professional development, employees feel valued and motivated, leading to increased engagement and a sense of progression in their careers.
10. Volunteer and Community Engagement Activities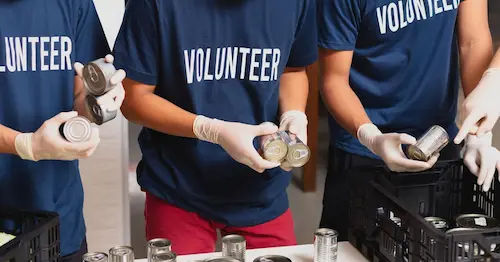 Encourage employees to participate in volunteer and community engagement activities. These initiatives not only contribute to a greater cause but also foster a sense of purpose, social responsibility, and team bonding among colleagues.
These activities serve as effective morale boosters, creating a positive work environment, fostering employee engagement, and enhancing overall well-being in the workplace in Singapore in 2023.
Implementing Morale Boosters Successfully
Solicit Employee Feedback: Involve employees in the decision-making process by seeking their input and suggestions regarding morale-boosting initiatives. This ensures initiatives align with their preferences and needs.
Customize Initiatives: Tailor morale boosters to fit the unique culture and dynamics of the organization. Consider the specific interests, values, and work environment of the employees in Singapore to create initiatives that resonate with them.
Create an Open and Supportive Environment: Foster a work environment that encourages open communication and collaboration. Ensure employees feel comfortable providing feedback, sharing ideas, and actively participating in morale-boosting activities.
Regular Evaluation and Adjustment: Continuously assess the effectiveness of morale boosters by gathering feedback and analyzing the impact on employee morale and engagement. Make necessary adjustments to improve initiatives based on the findings.
Leadership Support: Ensure that leaders and managers actively support and participate in morale-boosting initiatives. Their involvement sets a positive example and reinforces the importance of morale in the workplace.
Communication and Transparency: Clearly communicate the purpose, goals, and expected outcomes of morale boosters to employees. Transparently address any concerns or questions they may have, building trust and fostering employee buy-in.
Balance Fun and Work: While morale boosters are designed to bring enjoyment, it's important to strike a balance between fun activities and maintaining focus on work objectives. Ensure that morale boosters complement and support the organization's goals.
Morale Boosters Singapore
Morale boosters are an essential part of any workplace in Singapore. They help to create a positive atmosphere, foster employee engagement and boost overall wellbeing. By understanding the unique challenges faced by workplaces in Singapore and implementing fun morale booster activities such as team-building games, themed dress-up days, recognition programs and volunteer initiatives can go a long way towards increasing job satisfaction, productivity levels and retention rates among employees. With these strategies in place, businesses will be able to build strong relationships with their staff while also creating a vibrant work culture that inspires growth for the future.
Looking for more articles? Check out our recommendations below:
Frequently Asked Questions (FAQ)
If you have any questions about morale boosters for the workplace in Singapore, you can refer to the frequently asked questions (FAQ) about the best Fun Morale Boosters For The Workplace In Singapore below:
What is the importance of morale boosters in the workplace?
Morale boosters are essential as they help create a positive work environment, improve employee engagement, motivation, and productivity, and contribute to higher job satisfaction and retention rates.
How can morale boosters improve employee engagement and productivity?
Morale boosters enhance employee engagement and productivity by fostering a positive work culture, increasing motivation and satisfaction, improving teamwork and communication, and promoting a sense of belonging and purpose.
Are there any specific morale boosters that work well in the Singaporean workplace?
Yes, specific morale boosters that work well in the Singaporean workplace include team-building games, wellness programs, recognition and rewards initiatives, flexible work arrangements, and community engagement activities.
How frequently should morale boosters be implemented?
The frequency of morale boosters can vary depending on the specific activities and the needs of the employees and organization. It is recommended to have a mix of regular, ongoing initiatives along with special events and celebrations throughout the year.
How can employers measure the effectiveness of morale boosters?
Employers can measure the effectiveness of morale boosters through employee surveys, feedback sessions, performance metrics, and observing changes in employee engagement, satisfaction levels, and productivity.
Are there any potential challenges or considerations when implementing morale boosters in the workplace?
Yes, some challenges include ensuring inclusivity, accommodating diverse preferences, managing costs, maintaining work-life balance, and overcoming resistance to change. It's important to tailor morale boosters to the specific needs and culture of the organization.
Can small businesses or startups implement morale boosters effectively?
Absolutely! Morale boosters can be implemented by businesses of any size. Small businesses and startups can focus on cost-effective initiatives, creative team-building activities, and fostering a close-knit company culture to boost morale.
What role do employees play in fostering a positive work environment through morale boosters?
Employees play a vital role in creating a positive work environment by actively participating in morale-boosting activities, providing feedback and suggestions, and fostering a supportive and collaborative atmosphere among colleagues.
Are there any cost-effective morale boosters that can be implemented?
Yes, there are many cost-effective morale boosters, such as organizing potluck lunches, creating a suggestion box for employee ideas, implementing a peer recognition program, or arranging lunchtime learning sessions.
How can employers ensure inclusivity and accommodate diverse employee preferences when selecting morale boosters?
Employers can ensure inclusivity by involving employees in the decision-making process, considering diverse interests and preferences, and providing a range of options for morale boosters to cater to different individuals and workstyles.