Fun Group Activities Singapore
Are you looking for fun group activities in Singapore to do with your friends or family? Look no further! In this article, we will be highlighting 10 of the best and most fun group activities that Singapore has to offer. From kayaking at the beach to a virtual escape room experience, these activities are sure to bring out the kid in all of us and provide hours of entertainment.
So grab your nearest and dearest and get ready for an exciting adventure – it's time to explore some awesome group activities in Singapore!
Planning Tips for Group Activities in Singapore
To ensure a smooth and enjoyable group activity experience in Singapore, here are some practical planning tips:
Make sure to plan your activity in advance. Many of the attractions have timetables that need to be booked ahead of time, so make sure you leave enough time for this process.
Find out if there are any discounts available for group activities – some places offer special discounts when booking for a large number of people.
Research transport options for the activity and how much it will cost. Make sure to factor this in when budgeting for the activity.
Appoint a designated person to be responsible for any safety equipment or instructions sent by the attraction – this will make sure everyone is safe during the activity.
Bring snacks and drinks along to ensure everyone stays hydrated and energised throughout the day.
Best Fun Group Activities in Singapore
1) Terrarium Workshop
Terrarium workshops have gained immense popularity in recent years, and for good reason. These workshops provide a unique opportunity to create your own mini-garden enclosed within glass containers.
Led by expert instructors, participants learn the art of terrarium-making, including plant selection, soil layering, and decorative arrangement. Terrarium workshops are suitable for all ages and skill levels, making them an ideal choice for group and team building activities.
The workshops take place in dedicated spaces equipped with all the necessary materials, allowing participants to unleash their creativity and take home a beautiful living souvenir.
2) Art Jamming Session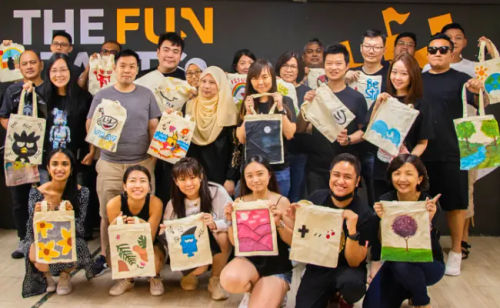 Unleash your inner creativity with an art jamming session, where groups can come together to paint and express themselves artistically. Singapore has numerous art studios that offer group art jamming experiences.
Participants can enjoy a relaxed and inspiring environment while experimenting with different art techniques and creating their own masterpieces. Art jamming sessions provide a great opportunity for self-expression and allow participants to appreciate each other's unique artistic perspectives.
3) Cooking Class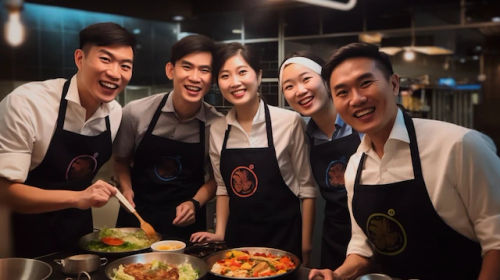 If your group shares a love for food and culinary experiences, a cooking class is a fantastic way to bond and learn new skills together. Singapore is known for its diverse culinary scene, and there are numerous cooking schools that offer group classes.
From traditional local dishes to international cuisines, participants can immerse themselves in the art of cooking under the guidance of experienced chefs. The interactive nature of cooking classes encourages collaboration and fosters a sense of camaraderie among participants as they work together to create delicious meals.
4) Escape Room Challenge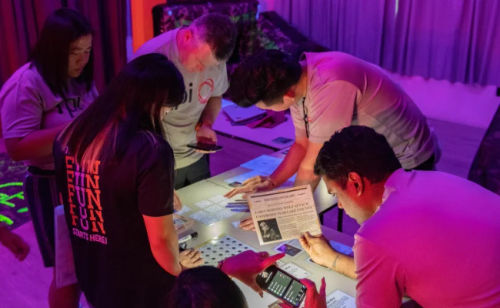 For groups who enjoy solving puzzles and working together under pressure, an escape room challenge is an exhilarating choice. Singapore boasts a variety of themed escape rooms that test participants' problem-solving skills and ability to think outside the box.
Groups must work together to unravel mysteries, decipher codes, and find hidden clues within a set time limit. The immersive nature of escape rooms guarantees an unforgettable experience filled with suspense and adrenaline.
5) Outdoor Adventure Course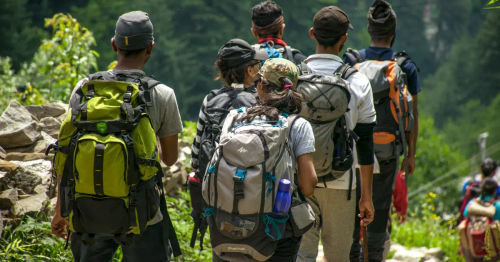 For groups seeking an adrenaline rush and a thrilling experience, an outdoor adventure course is the perfect choice. Singapore offers several adventure parks that feature obstacle courses, ziplining, and rock climbing. Participants can challenge themselves physically while enjoying the picturesque landscapes and bonding with their fellow adventurers. These courses are designed to promote teamwork, communication, and problem-solving skills, making them an excellent option for team-building activities.
6) Cruise along Singapore River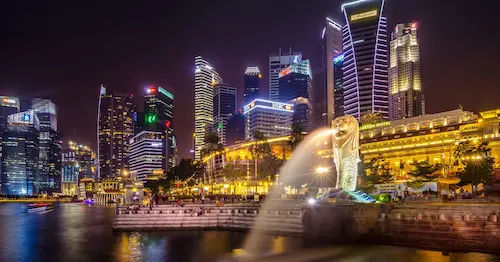 For a unique and memorable group activity, embark on a cruise along the picturesque Singapore River. Enjoy stunning views of the city's skyline as you sail through the heart of Singapore. Cruises offer various options, from traditional bumboat rides to luxurious river cruises with dinner and entertainment. The tranquil ambiance of the river provides the perfect setting for relaxation, conversation, and group enjoyment.
7) Scavenger Hunt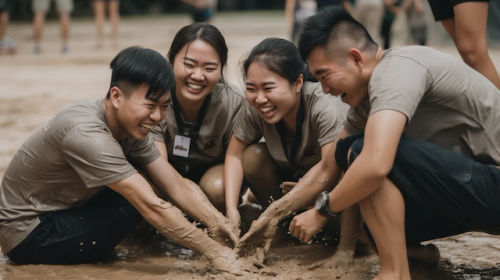 A scavenger hunt is a classic group activity that never fails to bring excitement and laughter. Singapore's vibrant neighborhoods and iconic landmarks provide the perfect backdrop for an engaging scavenger hunt experience.
Participants can explore the city, solve riddles, and complete challenges as they race against the clock. Scavenger hunts encourage teamwork, communication, and strategic thinking, making them ideal for corporate team-building events or group outings.
8) Team Sports Tournament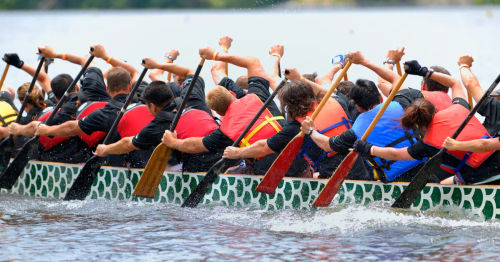 For sports enthusiasts and competitive groups, organizing a team sports tournament is an excellent way to foster team spirit and friendly competition. Singapore offers a wide range of sports facilities, from soccer fields and basketball courts to tennis and badminton courts. Whether it's a friendly match or a full-blown tournament, participating in team sports brings people together, promotes active lifestyles, and encourages teamwork and camaraderie.
9) Trampoline Park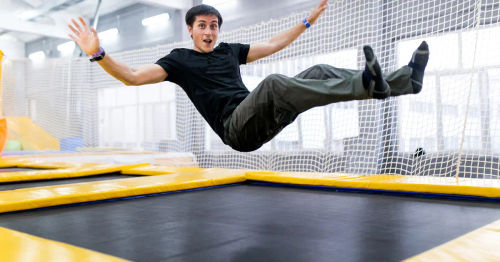 Jump into a world of fun and excitement at a trampoline park. These parks offer a variety of activities, including trampoline dodgeball, slam dunk zones, and foam pits. Groups can indulge in high-flying adventures, showcasing their acrobatic skills and bouncing off the walls with laughter. Trampoline parks are suitable for all ages and fitness levels, making them an ideal choice for a fun-filled group outing.
10) Karaoke Night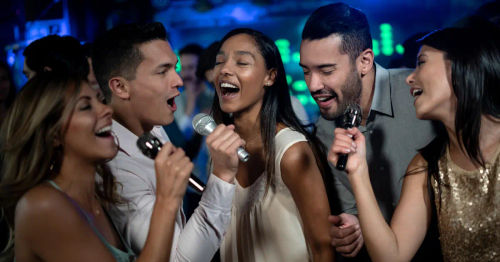 Unleash your inner superstar and belt out your favorite tunes at a karaoke night with your group. Singapore is known for its vibrant karaoke scene, with numerous karaoke lounges offering private rooms for groups to enjoy a night of singing, laughter, and entertainment. Karaoke brings out the fun-loving and playful side of individuals, allowing them to let loose and bond over shared musical experiences.
Fun Group Activities Singapore
Singapore offers an abundance of fun group activities that cater to diverse interests and preferences. Whether you're seeking adventure, creative pursuits, team-building experiences, or simply a memorable outing with friends, there is something for everyone in the city.
The top 10 fun group activities listed in this article, including terrarium workshops, outdoor adventures, cooking classes, scavenger hunts, escape room challenges, art jamming sessions, team sports tournaments, trampoline parks, karaoke nights, and river cruises, guarantee unforgettable moments and strengthen the bonds within your group.
So gather your friends, colleagues, or loved ones, and embark on a journey of fun and togetherness in the vibrant city of Singapore.
Looking for more articles? Check out our recommendations below:
Frequently Asked Questions (FAQs)
If you have any questions about fun group activities in Singapore, you can refer to the frequently asked questions (FAQs) about the fun group activities in Singapore below:
Are terrarium workshops suitable for beginners with no gardening experience?
Absolutely! Terrarium workshops are designed to be beginner-friendly. Expert instructors will guide participants through the process step-by-step, making it easy for anyone to create their own terrarium.
Can children participate in terrarium workshops?
Yes, terrarium workshops are suitable for all ages, including children. It's a great opportunity for kids to learn about plants and nature while engaging in a fun and hands-on activity.
What materials are provided in a terrarium workshop?
Terrarium workshops typically provide all the necessary materials, including glass containers, plants, soil, decorative elements, and tools. Participants don't need to bring anything except their creativity.
Are outdoor adventure courses safe for participants?
Yes, outdoor adventure courses prioritize safety and have trained instructors to guide participants throughout the activities. Safety equipment and guidelines are provided to ensure a secure and enjoyable experience.
Do cooking classes cater to different skill levels?
Yes, cooking classes are designed to accommodate various skill levels. Whether you're a beginner or an experienced cook, you can find classes suitable for your level of expertise.
Can scavenger hunts be customized for specific occasions or themes?
Absolutely! Scavenger hunts can be customized based on specific occasions or themes. Event organizers can work with providers to tailor the hunt to match their requirements and create a unique experience.
Are escape rooms suitable for large groups?
Escape rooms can accommodate different group sizes, including large groups. However, it's important to check with the specific escape room facility regarding their capacity and any group size limitations.
Can participants with no artistic skills join an art jamming session?
Absolutely! Art jamming sessions are open to everyone, regardless of their artistic skills. The focus is on self-expression and having fun, rather than creating perfect works of art.
Are trampoline parks safe for participants of all ages?
Trampoline parks have safety measures in place to ensure the well-being of participants. However, it's important for participants to follow the rules and guidelines provided by the park to minimize the risk of injuries.
Are river cruises suitable for special occasions or events?
Yes, river cruises can be a wonderful choice for special occasions or events. Many cruises offer customizable packages, allowing you to celebrate birthdays, anniversaries, or corporate events while enjoying the scenic views of Singapore River.