Small Terrarium Plants Singapore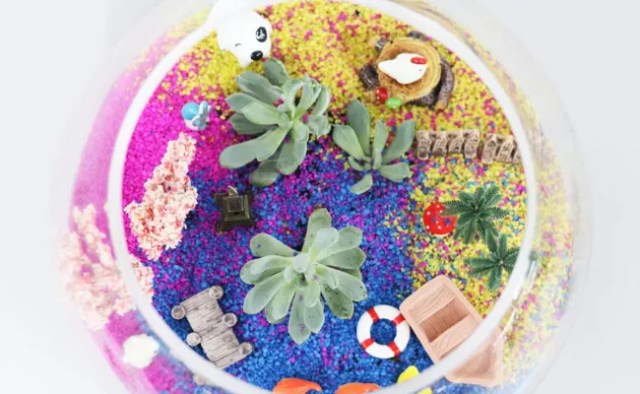 Terrariums have become increasingly popular among plant enthusiasts, offering a creative and low-maintenance way to bring a touch of nature into urban spaces. Small terrariums, in particular, have gained attention for their compact size and suitability for indoor environments. In this article, we will explore the best small terrarium plants in Singapore, providing insights into their unique characteristics and care requirements.
Whether you're a seasoned terrarium enthusiast or a beginner looking to delve into this green trend, this guide will help you choose the perfect plants for your own green capsule.
Benefits of Small Terrarium Plants
Space-saving: Small terrarium plants are ideal for limited spaces such as apartments or offices, allowing you to create your own lush indoor oasis with succulent terrariums or other small plants.
Low maintenance: These indoor plants require minimal care and attention, making them perfect for busy individuals. With DIY terrarium kits available at terrarium shops, owning a terrarium has never been easier.
Aesthetically pleasing: Small terrarium plants, like air plants, add a touch of natural beauty to any room. Their unique shapes and colors make them wonderful indoor plants for decoration.
Versatility: Small terrarium plants offer creative gardening needs, as you can mix and match different species to create your own terrarium masterpiece. With terrarium workshops, you can learn how to build and care for your own terrariums.
Connection with nature: Indoor plants, like small terrarium plants, provide a sense of serenity and a connection with nature. Placing a terrarium near a lush glass door can create a refreshing and inviting atmosphere.
Factors to Consider When Choosing Small Terrarium Plants
Light requirements: Different terrarium plants have varying light preferences. Some, like air plants and fittonia plants, thrive in bright indirect light, while others, like mosses, are suitable for low-light conditions.
Humidity tolerance: Closed terrariums create a humid environment, making them ideal for plants that prefer higher humidity levels, such as ferns and fittonia plants.
Growth habits: Consider the growth habits of the plants to ensure they will fit well in your terrarium. Trailing plants like baby tears are perfect for filling empty spaces in a terrarium.
Maintenance level: Select plants that match your level of commitment to maintenance. Some small terrarium plants require more care and attention, while others, like air plants, are relatively low maintenance.
Compatibility: Choose plants with similar care requirements to create a harmonious terrarium ecosystem. Closed terrariums are particularly suitable for air plants and fittonia plants.
Top 10 Small Terrarium Plants in Singapore
1. Fittonia Plants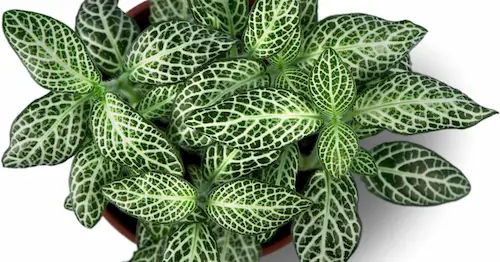 Known for their vibrant foliage, Fittonia plants, also called Nerve Plants, are popular choices for terrariums. Their striking vein patterns, available in various colors like pink, white, and green, add visual interest to any terrarium. Fittonia plants thrive in high humidity and indirect light, making them perfect for closed terrariums.
2. Air Plants (Tillandsia)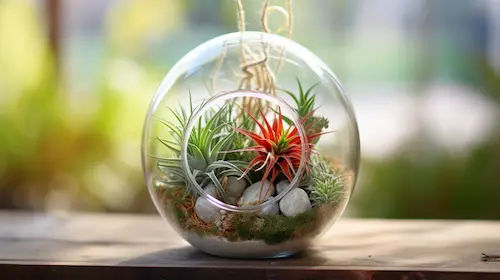 Air plants are fascinating and unique additions to terrariums. They don't require soil for growth, absorbing nutrients and moisture through their specialized leaves. Air plants come in a variety of shapes and sizes, adding an artistic and unconventional touch to terrarium arrangements. They prefer bright, indirect light and regular misting or occasional soaking to maintain their moisture levels.
3. Baby Tears (Soleirolia Soleirolii)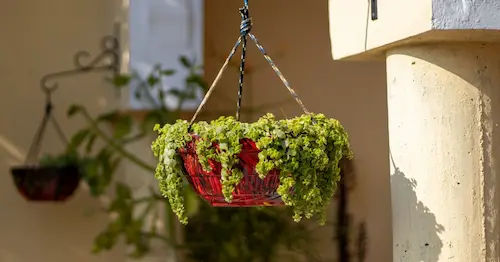 With its delicate and lush growth, Baby Tears, also known as Mind-Your-Own-Business, create a soft and captivating element in terrariums. The tiny round leaves cascade down, resembling a verdant waterfall. Baby Tears thrive in humid environments and prefer indirect light, making them ideal for closed terrariums.
4. Prayer Plants (Maranta leuconeura)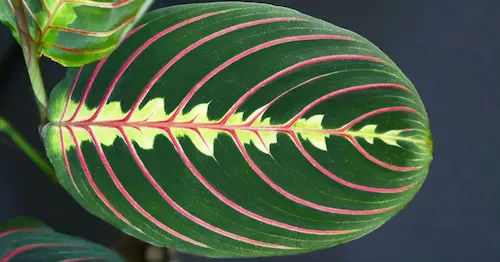 Prayer Plants feature stunning foliage patterns that fold up at night, adding a dynamic element to terrariums. Their leaves exhibit intricate designs with shades of green, red, and purple, making them visually striking. Prayer Plants thrive in medium to bright indirect light and prefer the higher humidity levels found in closed terrariums.
5. Peperomia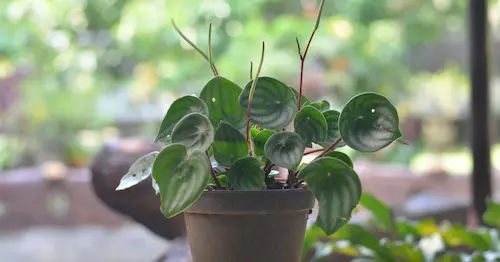 With their thick, succulent-like leaves and variety of shapes and colors, Peperomia plants are versatile choices for terrariums. These small indoor plants come in various species, such as Peperomia obtusifolia and Peperomia caperata, each offering its unique leaf patterns and colors. Peperomia plants thrive in bright indirect light and prefer slightly drier conditions compared to other terrarium plants.
6. Pilea Peperomioides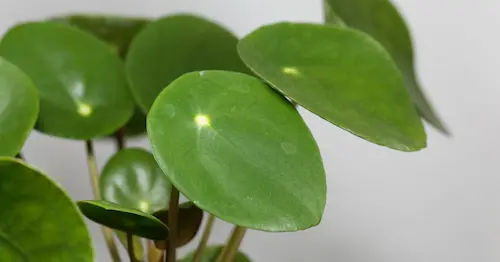 Also known as the Chinese Money Plant, Pilea peperomioides has become highly popular for its round, coin-shaped leaves that create an eye-catching display in terrariums. This plant adds a touch of whimsy and elegance to any arrangement. Pilea peperomioides prefers bright, indirect light and regular watering to keep the soil slightly moist.
7. Miniature Ferns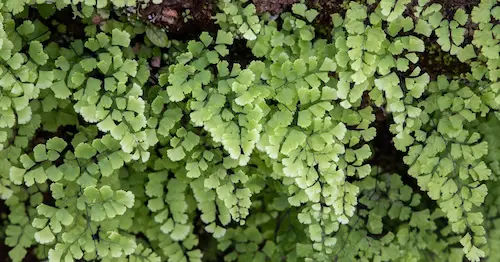 Miniature ferns bring a touch of the forest to your terrarium with their intricate fronds and elegant appearance. These delicate ferns, such as Maidenhair Ferns (Adiantum spp.) or Button Ferns (Pellaea spp.), thrive in the higher humidity levels found in closed terrariums. They prefer indirect light and regular misting to maintain their moisture levels.
8. Cryptanthus (Earth Star)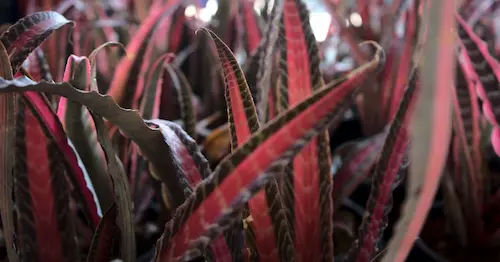 Cryptanthus plants feature rosette-shaped leaves with stunning patterns, adding a unique touch to closed terrariums. With colors ranging from green to red, and even stripes or spots, Cryptanthus create a visually captivating focal point in any terrarium. They prefer medium to bright indirect light and thrive in the humid conditions of closed terrariums.
9. Haworthia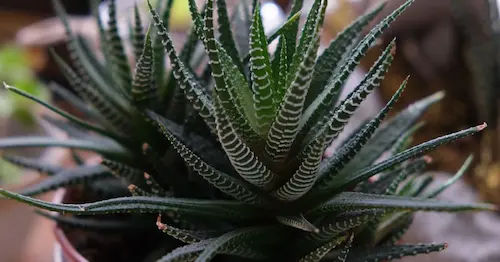 These small succulent plants have fascinating geometric leaf patterns and are perfect for terrariums. With their rosette-shaped arrangements of thick, pointed leaves, Haworthia plants add a sculptural element to terrarium designs. They prefer bright indirect light and infrequent watering, as they are adapted to arid conditions.
10. Mosses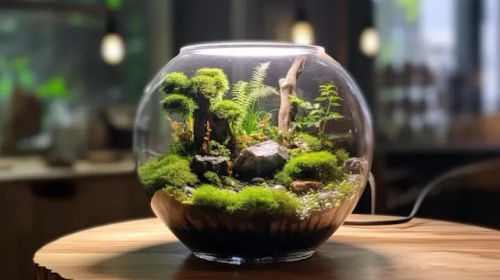 Mosses add a lush, green carpet-like effect to terrariums, creating a captivating natural landscape. Whether it's sheet moss, mood moss, or cushion moss, these low-growing plants bring a sense of tranquility and provide a soft bed for other terrarium plants. Mosses prefer moist conditions with indirect light, making them ideal for closed terrariums.
Tips for Successful Terrarium Plant Care
Water sparingly to maintain the self-contained ecosystem of your terrarium.
Choose glass containers or glass containers suitable for closed terrariums to create a visually pleasing display.
Consider using DIY terrarium kits for easy setup and care.
Place your terrarium in an area with indirect sunlight to avoid overexposure to light.
Prune and trim your plants regularly to maintain their shape and prevent overcrowding.
Keep an eye out for signs of pests or diseases, and address them promptly.
Small Terrarium Plants Singapore
Small terrarium plants offer a captivating way to bring nature into your living space. With the best plants mentioned above, you can create your own green capsule in Singapore.
Whether you choose succulent terrariums, air plant terrariums, or a combination of different species, these indoor plants will fulfill your creative gardening needs. Enjoy the beauty and tranquility that small terrarium plants bring while adding a touch of natural elegance to your surroundings.
Looking for more articles? Check out our recommendations below:
Frequently Asked Questions (FAQ)
If you have any questions about small terrarium plants in Singapore, you can refer to the frequently asked questions (FAQ) about the best Small Terrarium Plants In Singapore below:
Where can I find small terrarium plants in Singapore?
There are several terrarium shops and online platforms in Singapore that offer a wide variety of small terrarium plants. Check out Mosto Terrarium Singapore, a renowned shop known for its extensive selection of plants and DIY terrarium kits.
Can I create my own terrarium?
Absolutely! Many terrarium workshops in Singapore provide guidance and materials for creating your own terrarium. With DIY terrarium kits available, you can easily craft your own indoor oasis.
Are small terrarium plants suitable as thoughtful gifts?
Yes, small terrarium plants make thoughtful and unique gifts. Their beauty and the symbolism of growth and nurturing make them a meaningful and thoughtful gift choice.
Where can I find suitable small terrarium plants in Singapore for a succulent terrarium, and which terrarium shop should I visit?
To find small terrarium plants for a succulent terrarium in Singapore, visit reputable terrarium shops that offer a wide range of small plant options, including various succulents. These shops will provide expert advice on plant selection and care to help you create a thriving and visually appealing succulent terrarium.